Robert E. Kennedy | Celebrating 30 years of the Kennedy Library | Dr. Dale W. Andrews
In Memory: Robert E. Kennedy and Mary Kennedy
Cal Poly's first library was started in 1903 in one room of the original administration building on campus (now demolished). In 1942, the library made its first move to the newly completed clock tower administration building. The first building to be completed following World War II was the $700,000 Walter F. Dexter Library. Dedicated in October 1948, the building memorialized the Sacramento administrator who had helped secure collegiate status for Cal Poly eight years before.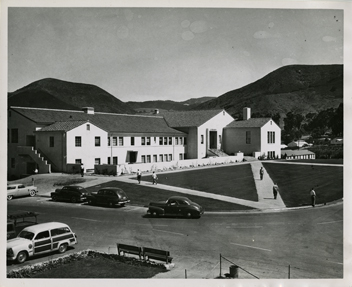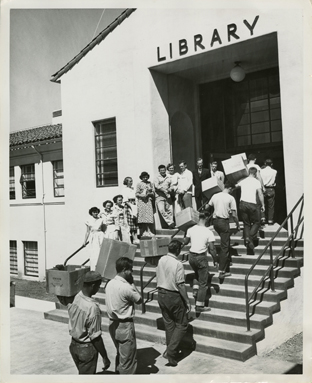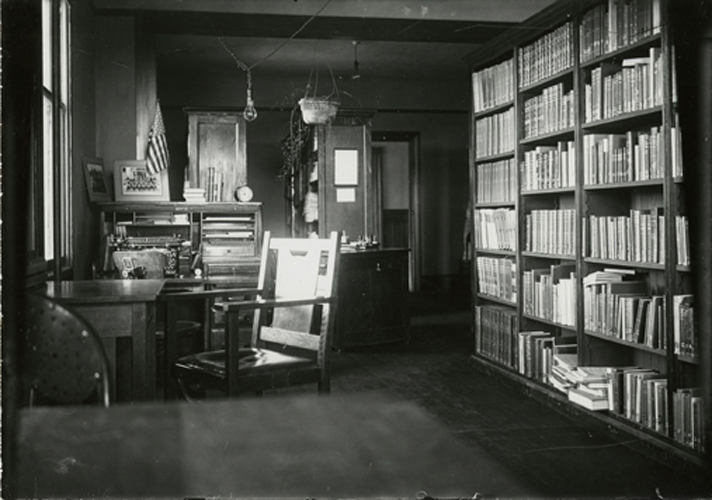 In 1980, the library moved to its current building, named in honor of president emeritus Robert E. Kennedy (1966-1979). Construction of the building began in 1977 and was completed in August 1980 at a cost of $11 million.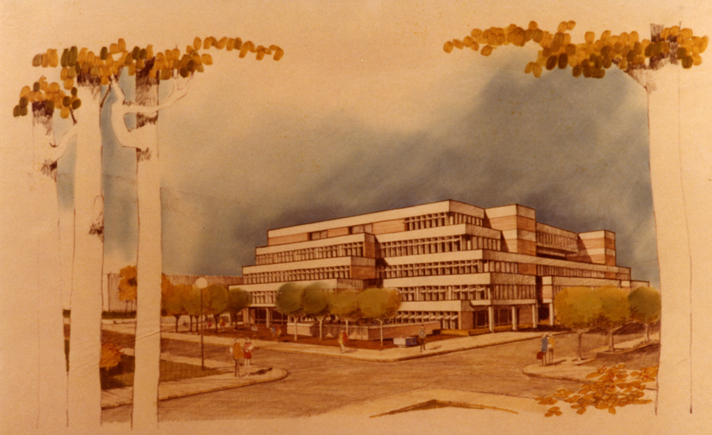 From its origins in one room of the first administration building to the present facility housing a collection of nearly five million items, the library contains rich collections of books, journals, electronic resources, multimedia, K-12 learning resources, and government documents.
Researchers from every state and seven countries have traveled to the Kennedy Library to use our archival collections of manuscripts, rare books, architectural drawings, and photographs. Special Collections materials have been featured on the BBC, CNN, PBS, A&E, and in international print media. As the largest library between Santa Cruz and Santa Barbara, the library also plays a critical role in the surrounding community.
Photographs provided by University Archives.