The vision of the Student Library Advisory Council shall be to inspire library improvements by engaging in dialog with library staff and administration, advocating on behalf of student needs, both within the library, with other decision-makers, and with students; and promoting the library's integration of  student perspectives into its services and priorities.
As a campus hub for student learning, Kennedy Library plays a key role in student success, and nurtures an inclusive and vibrant sense of community at Cal Poly. Student input and support are critical to the Library's ability to meet student needs. The Student Library Advisory Council (SLAC) is a student run committee that advises the library on matters regarding the Robert E. Kennedy Library, and provides a student voice on library issues to other decision-makers and supporters (e.g. ASI).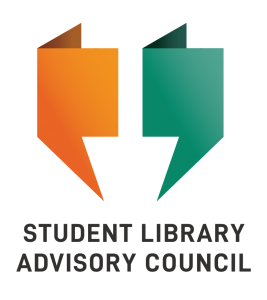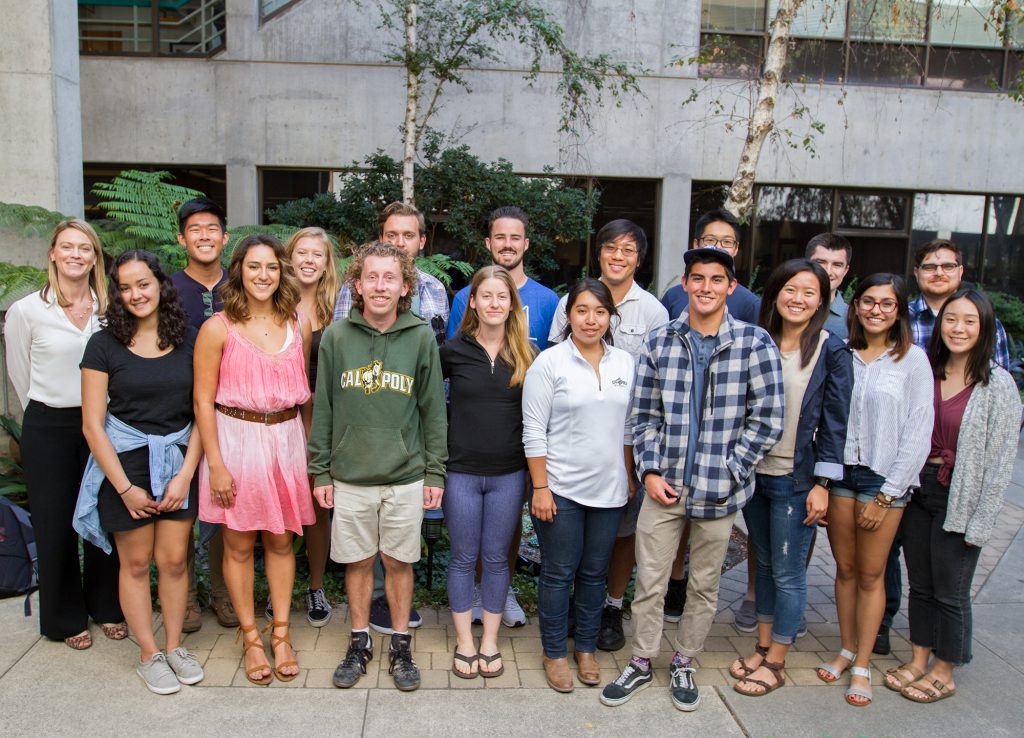 Members
Alec Der Matoian
Abby Dorrell
Alejandra Garcia
Anshula Singh
Annalise Whitacre
Esther Chen
Eric Zhong
Hana Zarea
Ian Sun
Marco Reza
Max Wu
Madeline Maloon
Matt Zimmerman
Stefanie Lee
Shae Langley
Trent Baldwin
Layla Lopez
Representation
The Cal Poly Student Library Advisory Council represents diverse campus perspectives. Ideally the council strives to have one member for every academic college, a graduate student member, a library assistant, and a representative for Associated Students Incorporated (ASI). Representation of other campus councils and committees is valued, and SLAC members may meet and consult with groups such as SC3.
Advisory and Think Tank
The Student Library Advisory Council meets regularly to discuss and advise on issues that affect the quality of the student experience with Cal Poly Library Services. The Associate Dean for Academic Services and Library Faculty Advisors consult with the group chair or co-chairs to develop agendas and to share information with Council members and seek student input on a variety of issues, including:
Library service priorities
Non-library services that affect student library users
Design of student spaces in the library
Effectiveness of library communications
Quality of library user experiences (in person and digital)
In support of their work on these issues, SLAC
Develops and deploys a yearly survey to elicit feedback from students regarding Library Services and participates in analyzing and sharing the results of the survey with other students;
Serves as ongoing "think tank", providing the Library with feedback and input on specific issues, including Library programs, technology and computing, facilities, communication.
Advocates and ambassadors
SLAC members also serve as "ambassadors" in the same way that college student ambassadors do, supporting students' interests in the library by:
Advocating with decision-makers and potential library supporters to secure resources for the Library services and programs students need; and
Assisting the library in raising student awareness of how Library programs and services can help them.
Meetings
Please see the links for information about the Council's accomplishments last year, their meeting schedule, and opportunities to contribute to the Council.
For more information about the Council please contact the SLAC Advisors: