2012-2013
Gallery at the Commons

Links to the Land: Ranching the Central Coast
Through oral histories and an array of historic records and photographs, this exhibit brought to life the culture of ranching and farming in San Luis Obispo County and features the modern day impact of our local farmers' markets.
---

Atelier Morgan: The Personal Archives of Architect Julia Morgan
This exhibit draws on Julia Morgan's architectural plans, sketchbooks, photographs, correspondence, and other personal papers in the Kennedy Library's Special Collections.
---
2011-2012
Special Exhibits

Pressing Forward: The Book Club of California at 100
April 5 – June 8, 2012. This exhibit showcases fine press books, keepsakes, and ephemera published by the Book Club of California, and includes selections from Kennedy Library's Special Collections Fine Print and Graphic Arts Collection.
---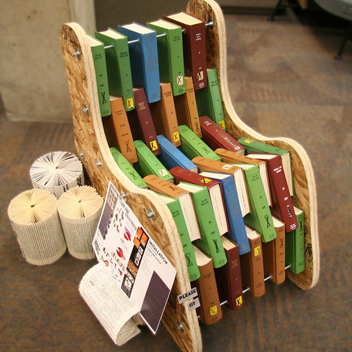 Assembly Required
November 7 – January 6, 2012. Assembly Required highlights the craftsmanship and innovation of Cal Poly student furniture artists. The winners from the 2011 Vellum/College of Architecture and Environmental Design (CAED) Furniture Competition and Exhibition are a central feature of the exhibit.
---
Special Exhibits

Joe Schwartz photography exhibit documents virtues of diversity
(Fall 2011) February 27, 2012. Kennedy Library announces an exhibit of Joe Schwartz's photography. The images are on display in Special Collections and Archives on the fourth floor.
2010-2011
Gallery at the Commons

Look the Other Way
April 14 June – 3, 2011. A photography exhibit using student-engineered images, sounds and textual documents which draw from University Archives materials.
---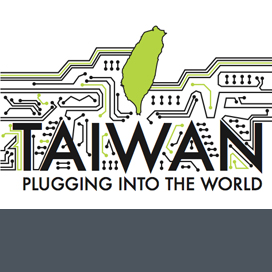 Taiwan Plugging into the World
November 18 – December 2, 2010. The collection of photos attests to Taiwan's transformation from an agrarian past into a high-technology nation at present.
---
Special Exhibits

Celebrating Black History Month: Where We Stand
February 14 – March 3, 2011, Library 1st Floor Gallery. Where We Stand draws from Mustang Daily articles, student club documents, and oral accounts to construct a brief history of African American advocacy on the Cal Poly campus from the Civil Rights Movement to the present day.
---

Nisei Diploma Project: Stories from California Polytechnic State University
June 8 – July 5, 2010. Kennedy Library is presenting an exhibition highlighting Cal Poly Japanese American students who were unable to complete their education due to their forced relocation and internment during World War II.
2009-2010
Gallery at the Commons

reKinetic
April 15 – June 6, 2010. reKinetic is a group installation featuring Cal Poly students, faculty, and community members with works incorporating reclaimed materials.
---

The Migrant Project
October 1 – Noveber 30 2009. A bilingual traveling exhibition to promote diversity awareness and education. An in-depth photojournalistic portrait and recently published book detailing the lives and struggles of today's California migrant farm workers, which numbers more than one million.
2008-2009
Gallery at the Commons

Mars Within Reach: Arctic Melodies and Science from the Red Planet
November 7, 2008 – January 12, 2009. Mars Within Reach is an interdisciplinary exhibition that will allow visitors to touch, hear, and interact with data from several recent Mars missions.
---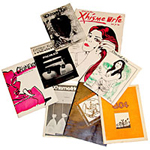 ChismeArte, ¡Y Que!: Expanding L.A.'s Chicano Aesthetic
April 17th – June 16th, 2008. The exhibition highlights a moment in the careers of a cadre of Chicano authors and artists who would later receive critical acclaim for representing and re-defining L.A.'s Latino experience.
2007-2008
Gallery at the Commons

Photo Exhibit in Honor of César Chávez
March 19 – April 6 "Viva la Causa! A Decade of Farm Labor Organizing on the Central Coast" commemorates the struggles and triumphs of early local farm laborers.
---

An online tribute to Robert E. Kennedy. From college professor to librarian to public relations director to university president to president emeritus, Dr. Kennedy served Cal Poly for 70 years.
2006-2007
Gallery at the Commons

Cal Poly Photo Exhibit Documents Immigrant Youth Living on Central Coast
May 23 – June 30. A powerful documentary photography exhibit that illustrates immigrant youngsters living on the Central Coast.
---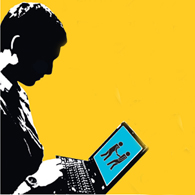 Designing Interactive Systems for Learning Environments
April 10th – May 13th 2006. Students in Franz Kurfess's Computer Science and Computer Engineering class set out to create interactive systems for the Learning Commons based on user needs.
2002-2003
Special Exhibits

The Peace Library
Comprised of the work of local artists, community members, and artists across California and beyond- the purpose is to provide a venue for dialogue at the same time illustrating the passionate issues of war and peace throughout history. Additional books will be added to the exhibition as it travels as a reflection of the community it is visiting.
---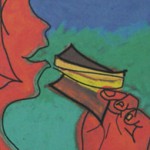 Chew Your Book SLOwly
April 1st, 2002. Kennedy Library's Special Collections department sponsores an edible-book arts exhibit, "Chew Your Book SLOwly" at Linnaea's Cafe in San Luis Obispo.
---

The Julia Morgan Papers at Cal Poly
Julia Morgan online exhibit as the first woman licensed to practice architecture in California. Generous donors have made several other significant gifts of Morgan materials to the Kennedy Library.
---

University Archives Online Exhibitions
An online archive of past events including: Cal Poly Directors and Presidents, History, 1960 Plane Crash, The P, and Poly Royal.
---