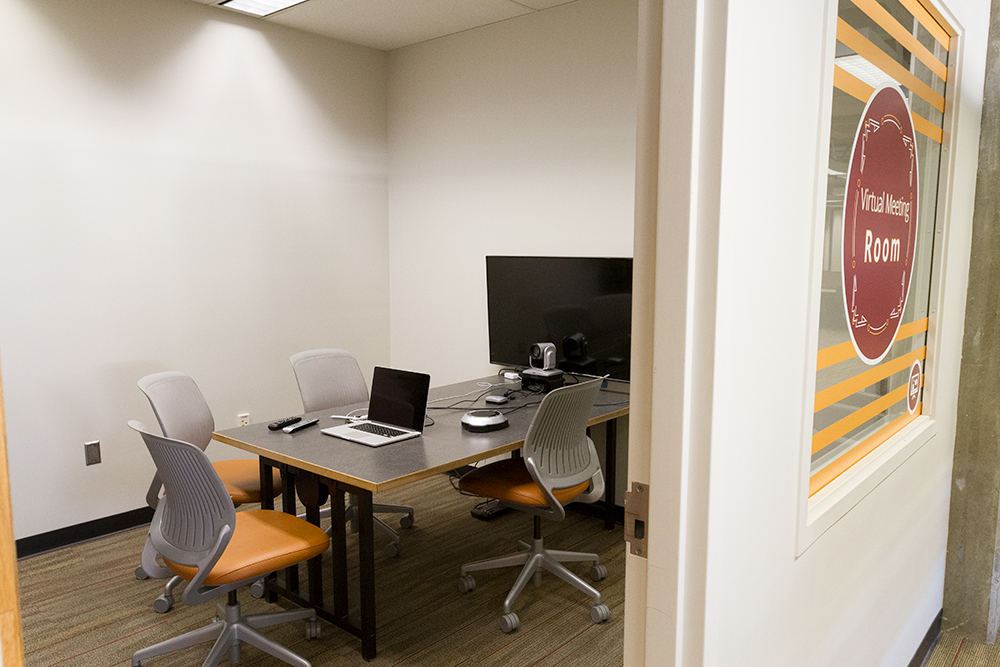 The Virtual Meeting Room (111F) is a space (for up to 4 people) for conducting audio/video meetings. The Virtual Meeting Room is equipped with a large screen TV, an adjustable HD video camera, and a high-quality speaker/microphone.
Users may check out a laptop for running video-conferencing software (valid PolyCard ID required), or they may bring their own laptop. The system is compatible with most video conferencing software.
The Virtual Meeting Room is compatible with Zoom, Cal Poly's new video and web conferencing software. Learn more about the Zoom Conferencing tool.
Reserve the Virtual Meeting Room Online

Reserve the Virtual Meeting Room online: Virtual Meeting Room Reservations
At the time of your reservation, go to the Front Checkout Desk in the Lobby to obtain access
The Virtual Meeting Room is available during open hours of the main library
Reservations available in 60-minute blocks
No food or drink is permitted in the Virtual Meeting Room