First Floor Renovations
This conceptual plan of the library 1st floor delineates the phased expansion of the 24-hour zone. Construction on Student Success Fee areas will be complete by September 2016. Plans for the relocation of the CIE Innovation Sandbox  from Bonderson Engineering Center to the library are currently in development.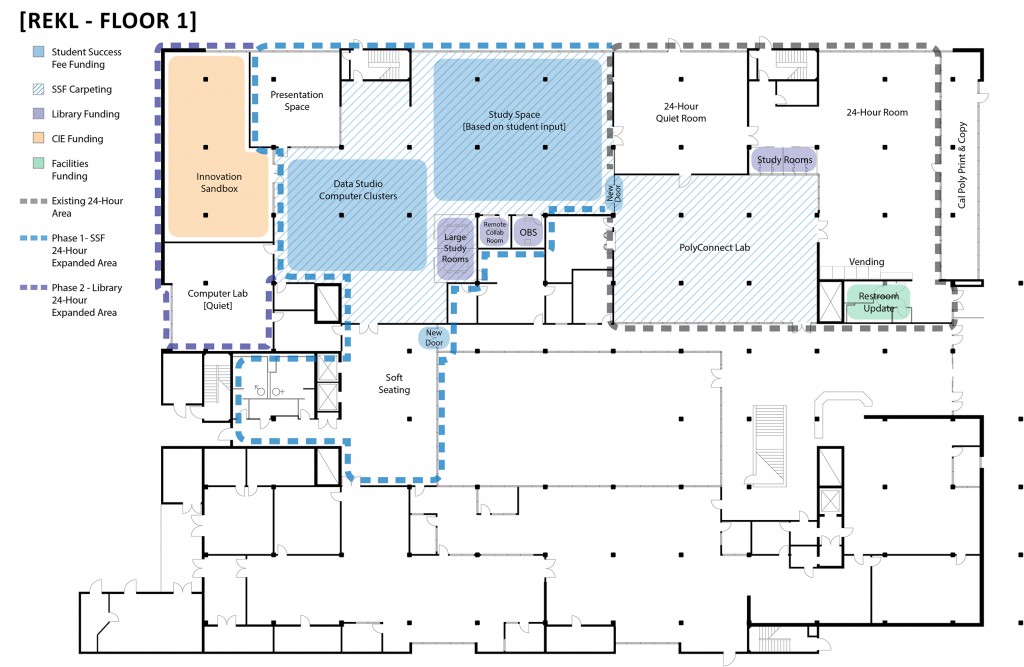 Below is a detailed floor plan depicting the furniture layout for the Student Success Fee renovation areas.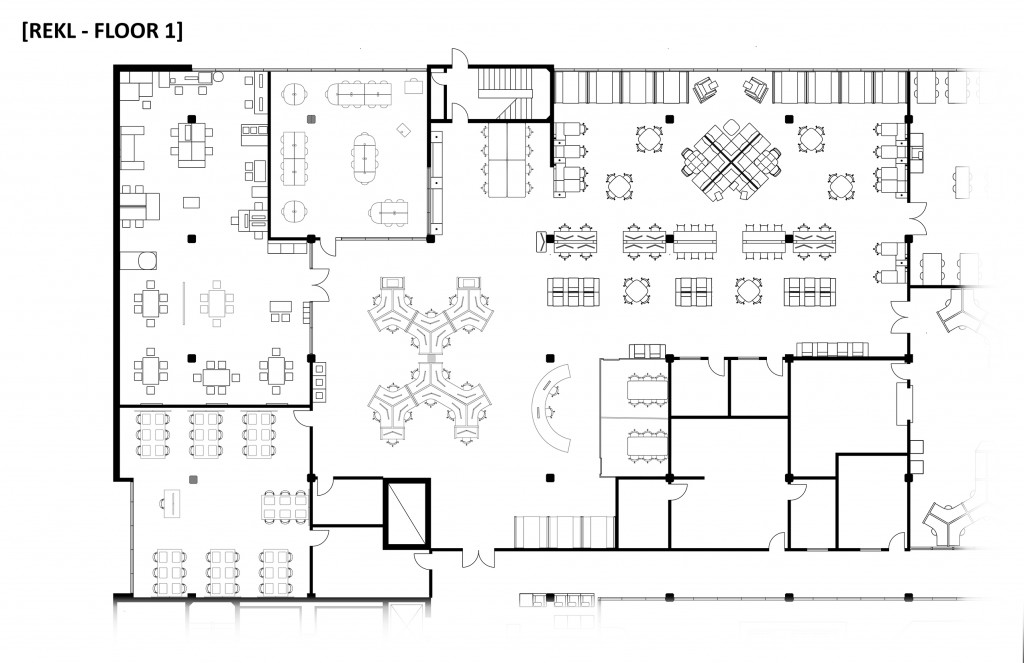 2rd Floor Renovations
An extensive amount of flooring will be replaced on the 2nd floor this Summer. Faux "wood" flooring will be installed around the perimeter of the atrium in high-traffic areas, and new carpet will be replaced immediately outside the computer labs.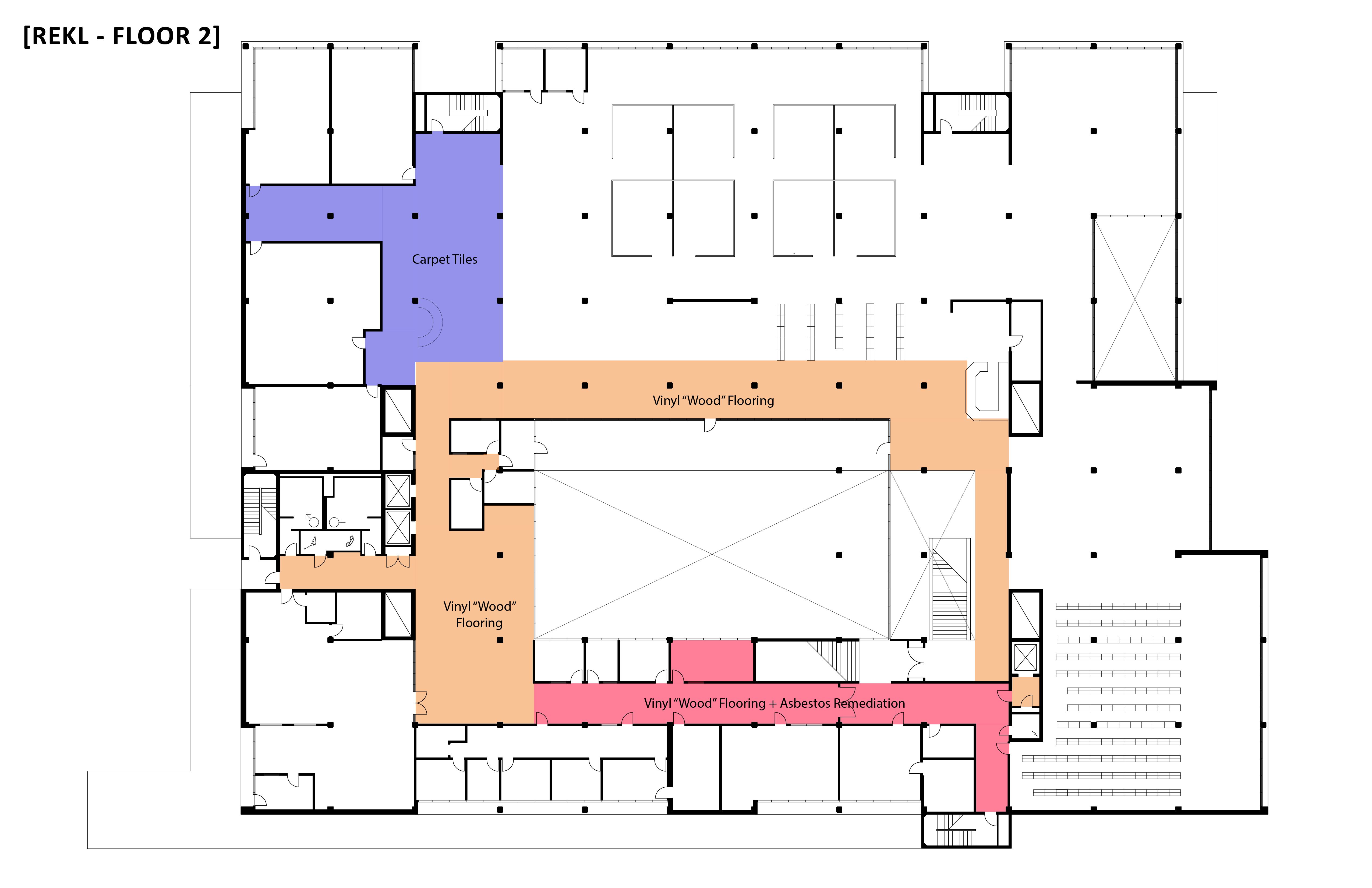 3rd Floor Renovations
This plan highlights the addition of 8 new study rooms scheduled for construction in June 2016. These study rooms will be located in the recently updated Architecture reading room. Also shown are the new offices for Academic Programs & Planning and the Center for Teaching, Learning & Technology.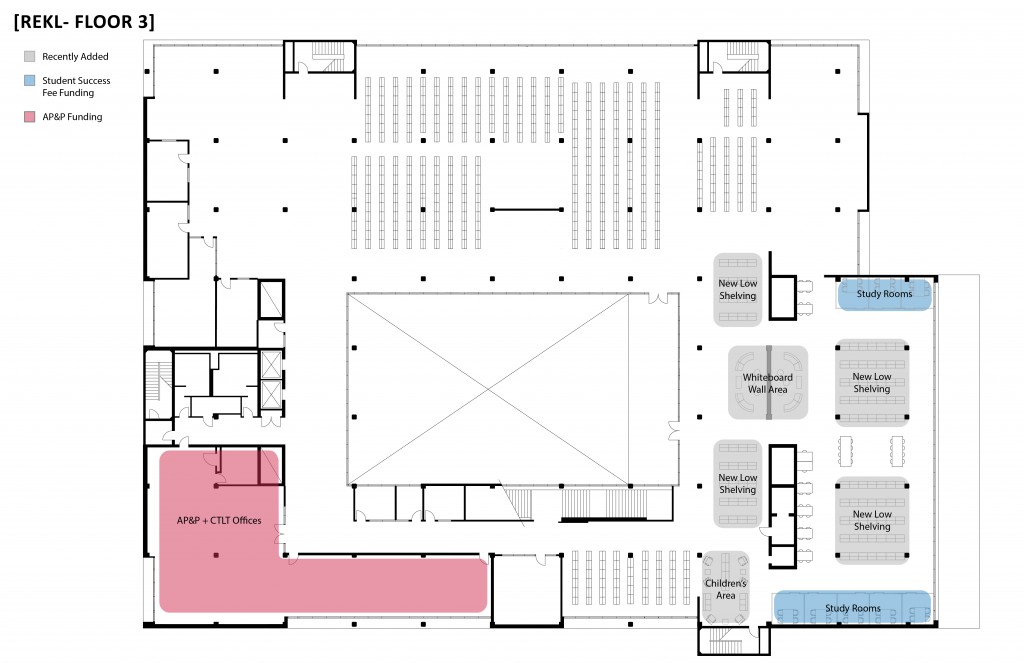 4th Floor Renovations
The Special Collections & Archives area will also receive an update this summer. The security wall around their collections will be removed in order to expand the gallery and reading room spaces.   The addition of new carpet and paint will give the space a fresh look.