Special Collections and Archives began collecting artists' books in earnest during the 1970s and has since accumulated over 700 artist's books. The collection reflects artists' books from many sources, including individual California artists and established presses and publishers.
Special Collections and Archives assists students, faculty and other researchers by providing access to the artists' books, offering book arts presentations, and highlighting presses and artists from the collection. The department's goal is to promote the preservation and study of the book as a physical artistic object.
Selections of artists' books

Spanish landscapes
Bon bon mots: a fine assortment of books
World without end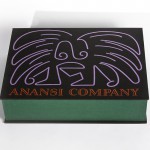 Anansi Company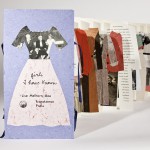 Girls I have known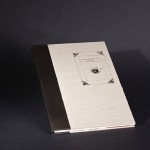 I know an old lady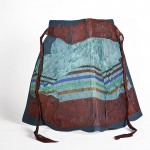 We are happy to serve you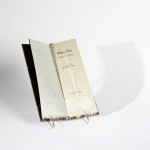 Skinny this
Photos by student Prem Ananda. Courtesy of Special Collections and Archives.
Visiting the collection
Students, faculty, and the public are encouraged to explore the collection in person by making an appointment with Special Collections staff. Special Collections staff also welcome classes for interactive hands-on visits to work with the artists' books collection. Learn more about our instruction program here.
Kennedy Library, room 409
(805) 756-2305
ude.yloplacnull@sevihcra