This book was as good as a time machine. It captured not just the trappings and look of late 60s and early 70s California pop counterculture, but the emotions as well. No, I didn't fall into a cult, do heavy drugs, or operate on the fringes of a group of criminals, but I did go to UCSB in the early 70s, so a lot of the language,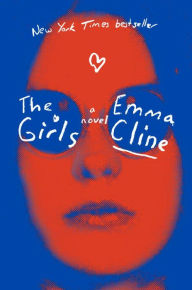 situations, and descriptions sounded hauntingly familiar to me. I also remember catching a quick glimpse of the Manson girls on the sidewalk in downtown LA, their heads shaven, during the Manson murder trials. But what really hooked me in to this story was its emotional truth. Author Emma Cline is only in her 20s now, so it's particularly impressive how completely she nailed what it was like to be an approval-seeking girl in that era.
The story fictionalizes the Manson cult, but Cline focuses more an underage girl's crush on an older woman in the cult, than it does on the cult leader, although there are plenty of scenes featuring him as well. (Cline has said in interviews that she felt that the charismatic cult leader theme had been sufficiently mined by other authors already). The story alternates between the girl, Evie, getting drawn into the cult by her crush on Suzanne, the older woman, and Evie as a middle-aged woman, haunted by the events of her earlier years.
Here, Evie has caught a ride back to the ranch with Tom, an earnest young Berkeley student, after being back in civilization for a couple of weeks:
We were talking like we always did, passing a joint that made Tom cough, but I was noticing other things at the same time with a slight drift of unease — the ranch was less populated than before, no strangers milling around with empty plates, asking what time dinner would be ready…

Tom was clearly uncomfortable. I was sure he was used to college girls with part-time jobs and library cards and split ends. Helen and Donna and Suzanne were raw, a sour note coming off them that struck me, too, returned from two weeks with miraculous plumbing… I didn't want to notice the hesitation in Tom, the shade of a cower whenever Donna addressed him directly.
Without giving too much away about how far Evie was drawn in, I can say that I was mesmerized by this book. Evie's character is real, relatable, and not one I'll forget any time soon. Whether or not you lived through this era, the story will have you wondering about your own history, asking a scary series of what-ifs.
author photo: Camera Press