Special Collections and Archives' current exhibit, Out of the Box: Undergraduate Research in the University Archives, features research by students enrolled in History 100: An Introduction to the Study of History.
Students majoring in history are required to take this course early in their degree progress because it teaches them the fundamentals of what it means to be a historian. Students learn how to properly analyze primary and secondary sources in order to produce accurate, unbiased accounts of history. This course is also critical because it introduces history students to their colleagues and facilitates connections that last for the rest of their lives.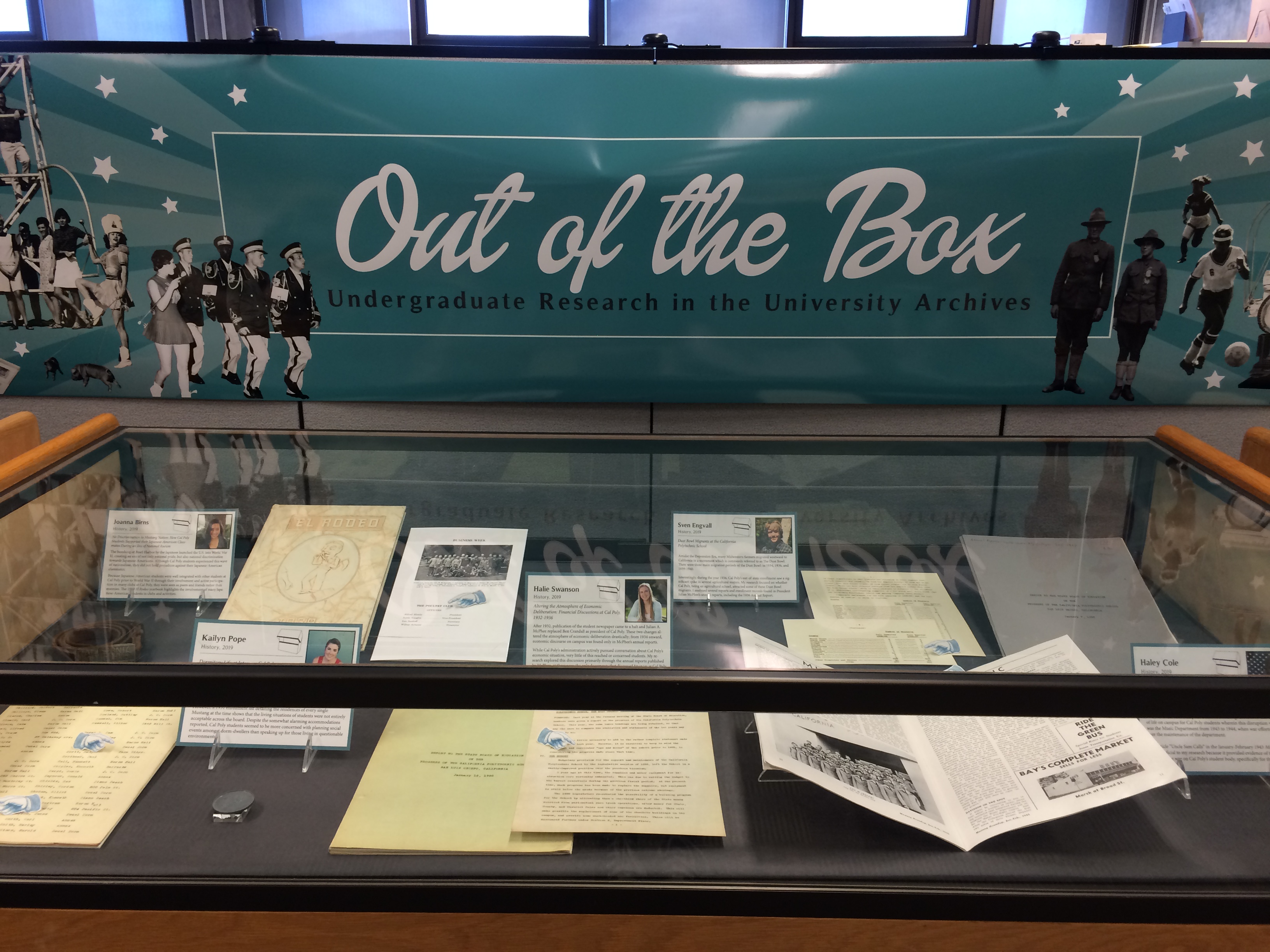 A large portion of HIST 100 relies on the History Department's relationship with the Special Collections and Archives in the Robert E. Kennedy Library. This course gives students a chance to "Learn by Doing" by allowing them to immerse themselves in the history of the university and local community through hands-on research with rare and unique primary sources found in the archives. Students choose to look through old issues of the school newspapers, yearbooks (yes, Cal Poly once had a yearbook!), president's letters, annual reports, and course catalogues.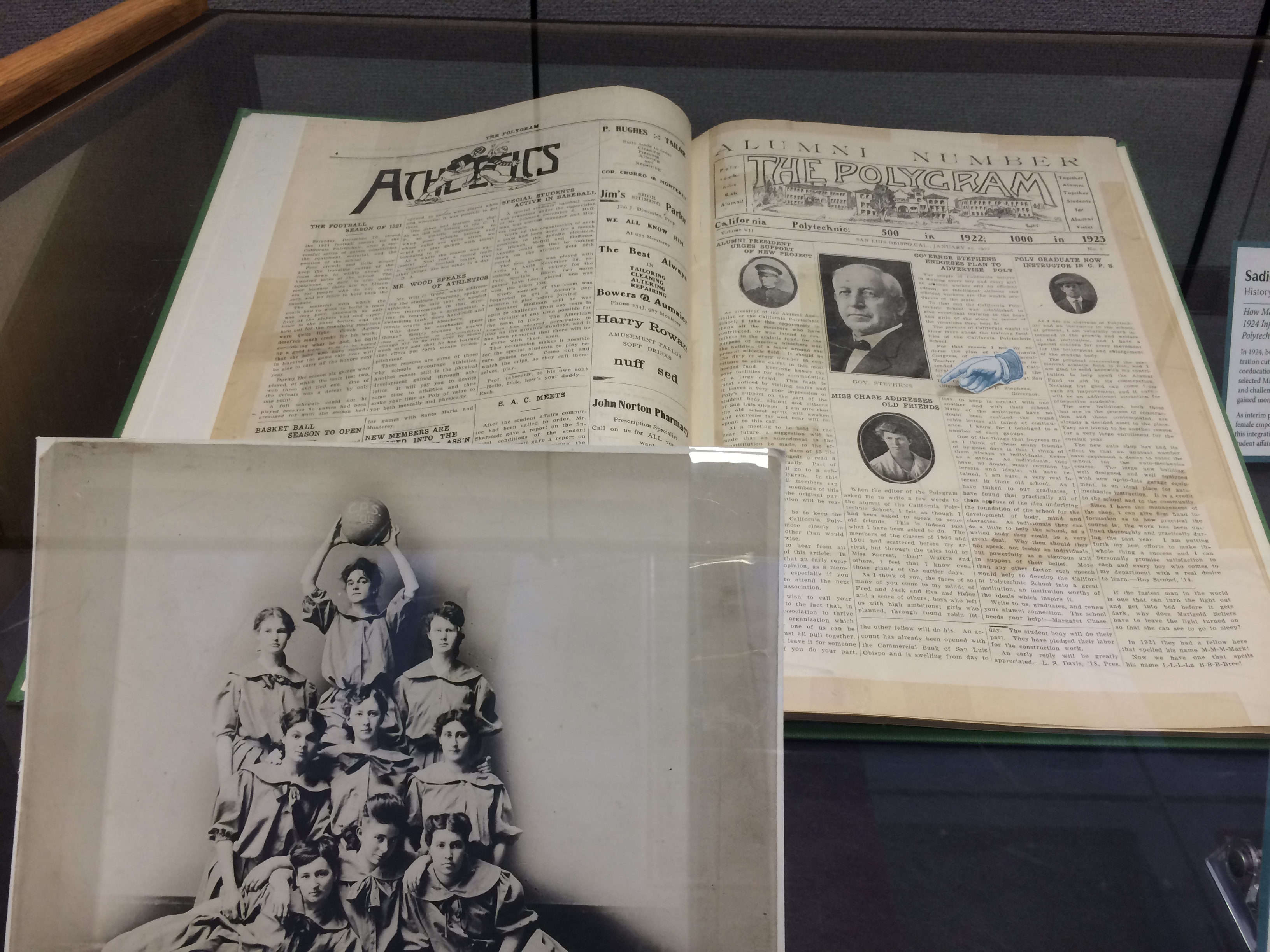 During the 2015-2016 academic year, approximately ninety students were enrolled in HIST 100. Students were challenged to research a topic in Cal Poly history between the World War I and World War II eras. Topics students researched included the history of female students and faculty at Cal Poly and how their male counterparts treated them; student housing and dormitory life during the war years; the militarization of Cal Poly; and the direct effect that war had on course offerings and budget allocations.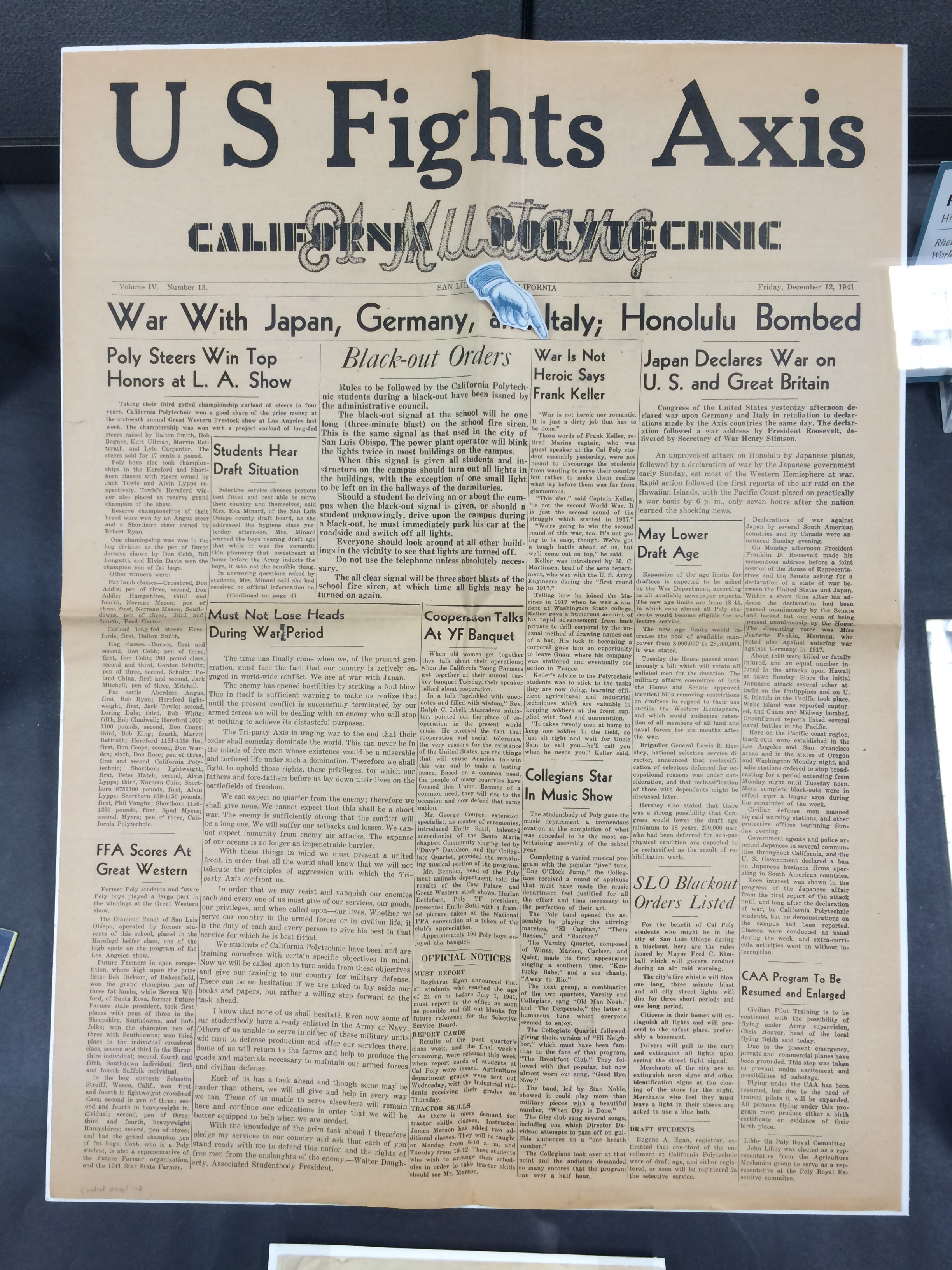 The Out of the Box exhibit highlights the research of fourteen students from HIST 100 who contributed new research and improved our general understanding of Cal Poly's history. On exhibit are the primary sources they used for their research, as well as captions authored by each of the students. Come visit Special Collections and Archives on the fourth floor to explore Cal Poly's history, out of the archival box!
The exhibit will be up through July 8, 2015. Read more about the exhibit here.