Each year the Student Library Advisory Council (SLAC) conducts a survey with the goal of assessing how the library's spaces, services and resources can improve. This January the library launched the 2016 survey, resulting in over 2,600 responses received from a 25% sample of Cal Poly students.
---
Some of the results are consistent with previous years' results: over 75% of respondents reported that they typically visit the library at least once per week, and 55% of students "Agree or strongly agree that the library supports my major or specialization." Nearly 70% of students feel welcomed by staff and feel a sense of belonging at the library.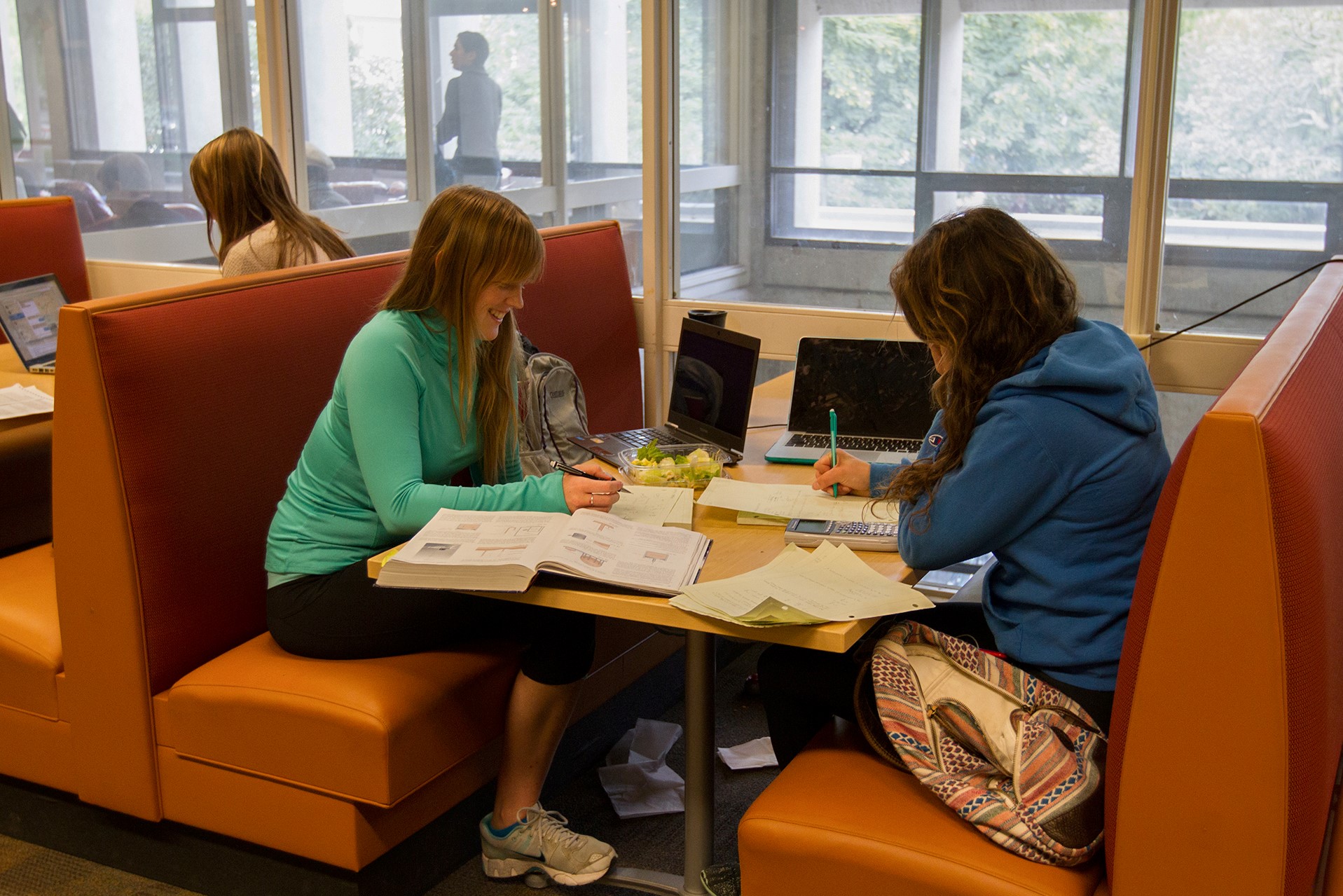 In the light of the upcoming library renovations and facilities enhancements supported by Student Success Fee funds, we asked students what type of furniture they prefer and what type of spaces are most needed at the library. Respondents favored tables with chairs and booth seating over other options by a factor of 2 to 1. These preferences were consistent across colleges and year of study.
 As for the type of spaces preferred, quiet study spaces were the top choice of the respondents.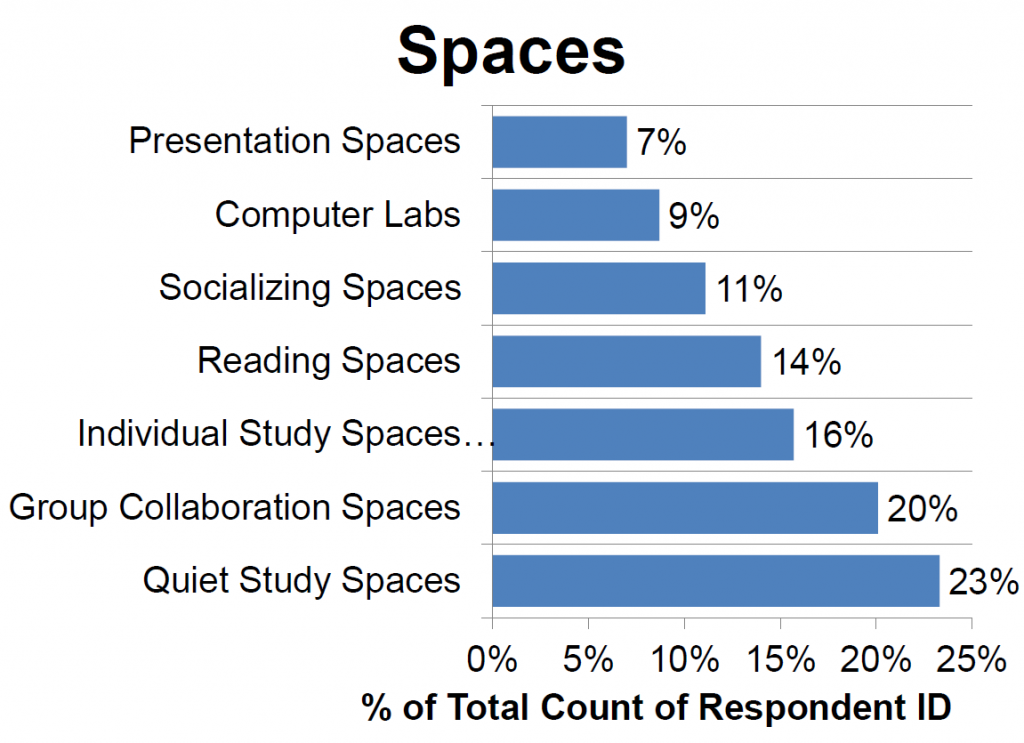 We appreciate all the input received through the SLAC survey, and we welcome suggestions and feedback from all our users as the renovations and updates continue.
To learn about previous SLAC survey results back to 2010, please visit our SLAC Surveys page.