---
Event Details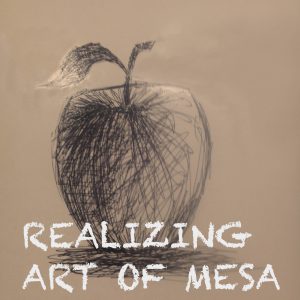 The art exhibit titled "Realizing Art of Mesa" is an art show featuring original works by young artists from Mesa Middle School's AVID (Advanced Via Individual Determination) program — a diverse community from Arroyo Grande, California.  The students within the age group of eleven to thirteen have produced a body of work utilizing two dimensional images on paper and digital photography.  The term "Realizing Art of Mesa" is a vehicle designed to introduce and encourage these young artists to the college environment and to embolden them to reach out and step out of their comfort zone so that they can better prepare for more collegiate endeavors to further their education.
The exhibit is hosted by Cal Poly's Educational Talent Search (ETS) program  — one of three TRiO programs under Student Academic Services. The pre-college program is designed to assist students across seven schools to pursue higher education; one of the three middle schools the program is partnered with is Mesa Middle School in Arroyo Grande. ETS provides workshops to students on topics related to the college process and partners with other programs, like AVID, for the common goal to motivate students to reach their academic goals. The goal of this project is to encourage these students to take chances with subjects like art while building their confidence. This could be one more step towards students to realize their academic goals that can easily be applied towards other disciplines that they may study. The primary goal is for these students to be exposed and attracted to the concept of going to college to attain their objectives.
The focus is having their art here at Cal Poly to accomplish that.
More info on Educational Talent Search: https://ets.calpoly.edu
---