---
Event Details
WHEN:
November 18, 2011 @ 10:00 am - 11:30 am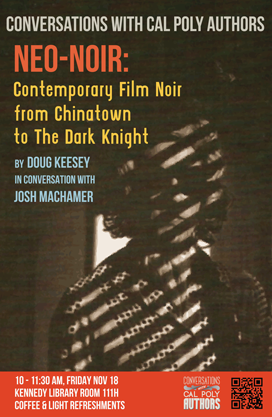 Guest Faculty Author
Doug Keesey — Professor, English Department
Campus Guest
Josh Machamer — Associate Professor and Associate Chair, Theatre and Dance Department
About the conversation
The topic of conversation will be Doug Keesey's book, Neo-Noir: Contemporary Film Noir from Chinatown to The Dark Knightpublished in 2010 by Kamera Books.
The author will lead off with an informal talk about the book's themes and his writing process, followed by conversation between the author and the invited respondents, and Q&A with other attendees.
WHEN: November 18, 10:00 – 11:30am
WHERE: Kennedy Library, Room 111H
First floor, across from Research Help Desk
Coffee and light refreshments will be served.
The event is free and open to the entire community — faculty, students, staff and the general public are all welcome!
Download: Event Poster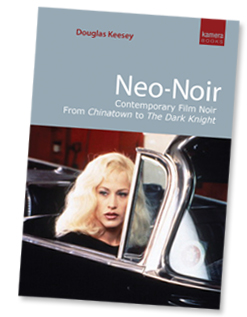 Books by Doug Keesey
---