---
Event Details
WHEN:
April 10 - May 13, 2006, all day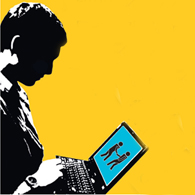 Exhibit: April 10th through May 13th
Genius Day: Tuesday, April 11th from noon until 2PM
Students in Franz Kurfess's Computer Science and Computer Engineering class set out to create interactive systems for the Learning Commons based on user needs. As the students explored interactive system design, they developed story boards that illustrated users' tasks and activities. By collecting user data, students developed prototypes that demonstrated the main features of their designs.
Check out more resources:
Professor Franz J. Kurfess
User-Centered Interface Design and Development
CPE/CSC 484 Winter 2006
---