---
Event Details
Join us to discuss Kathleen Cairns' book, Hard Time at Tehachapi: California's First Women's Prison. The author will be joined by Ryan Alaniz in conversation.
Coffee and light refreshments will be served. There will be time for questions, of course!
About the author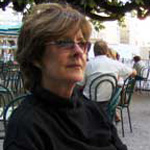 Kathleen A. Cairns is a lecturer in the history department at Cal Poly, San Luis Obispo. She is also the author of The Enigma Woman: The Death Sentence of Nellie May Madison (Nebraska, 2007) and Proof of Guilt: Barbara Graham and the Politics of Executing Women in America (Nebraska, 2013). Her research interests include California, Depression Era in California and the U.S., crime, media and women.
About the guest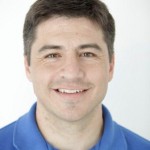 Ryan C. Alaniz is an assistant professor in sociology at Cal Poly, San Luis Obispo and collaborates with various academic institutions including the United Nations University-Institute for Human and Environment Security, International Social Science Council and Fulbright Program. His academic areas of interest include post-disaster recovery, resettlement, and community development, community social health, NGOs, international development and inequality and social change.
 About the book:
The California Institution for Women, Tehachapi, once stood in the stark and windswept Cummings Valley, 130 miles northeast of Los Angeles. The state's first prison for female inmates, the facility served, between 1933 and 1952, as a "laboratory" where penologists and reformers–mostly women–aimed to rehabilitate formerly "bad women" via a combination of tough love, education, hard work, and recreation.

This approach drew strong support and equally strong condemnation. Throughout its nineteen-year existence, the institution served as a political battleground. It pitted those who viewed rehabilitating female inmates as crucial to creating strong community bonds against critics who derided the "coddling" of hardened criminals, no matter what their gender.

The controversy ultimately doomed Tehachapi as a women's prison, but Kathleen Cairns argues that this failure does not negate its historical importance. The Tehachapi experiment posed crucial questions about crime and punishment and about society's treatment of individuals who do not fit neatly into cultural stereotypes–questions that remain unresolved to this day. – Amazon
Find podcasts of the Cal Poly Authors series on SoundCloud.
---