---
Event Details
WHEN:
May 13, 2011 @ 10:00 am - 11:30 am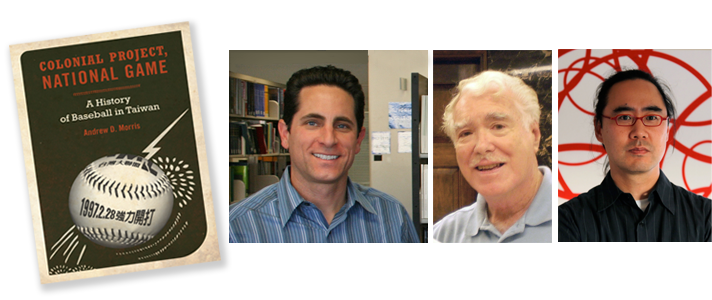 About the speakers
Guest Faculty Author
Andrew Morris, Professor and Department Chair, History Department
Invited Respondents
John A. McKinstry, Professor of Sociology, College of Liberal Arts
Don Choi, Associate Professor, Department of Architecture
About the conversation
The topic of conversation will be the engrossing cultural history of baseball in Taiwan in Professor Morris' book Colonial Project, National Game: A History of Baseball in Taiwan, published in 2010 by the University of California Press.
The author will lead off with an informal talk about the book's themes and his writing process, followed by conversation between the author and the invited respondents, and Q&A with other attendees.
Read an excerpt
Chapter 1, (UC Press)
Resources
More Selected Works from Andrew Morris
Listen to the Podcast
A Kennedy Library Out Loud podcast of this event is available on our blog.
Get the flyer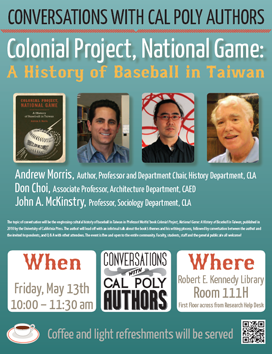 ---