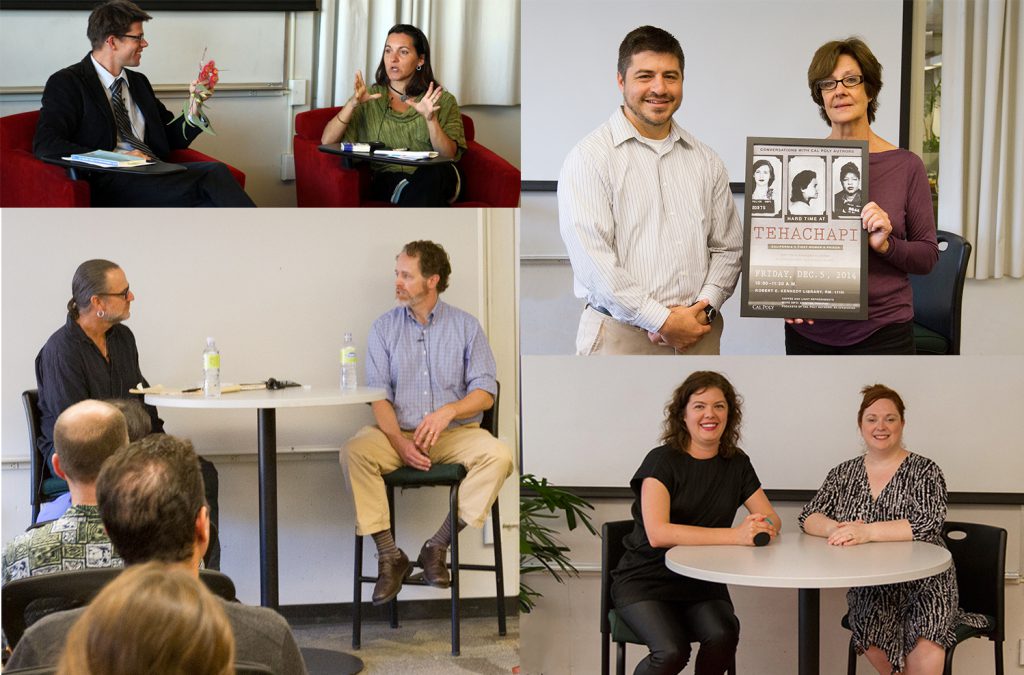 Celebrate with recent Cal Poly authors and learn more about their work in a casual conversation over coffee.  See our calendar to learn about what's coming up!
Podcasts of these conversations are on SoundCloud.
Want to browse the archives? Check out recaps of Cal Poly Authors on our blog, Kennedy Library Out Loud.
Upcoming Events
Past Events