Find your way around Kennedy Library.
Drop in, say hi! We can't wait to see you!
Book Locations
First floor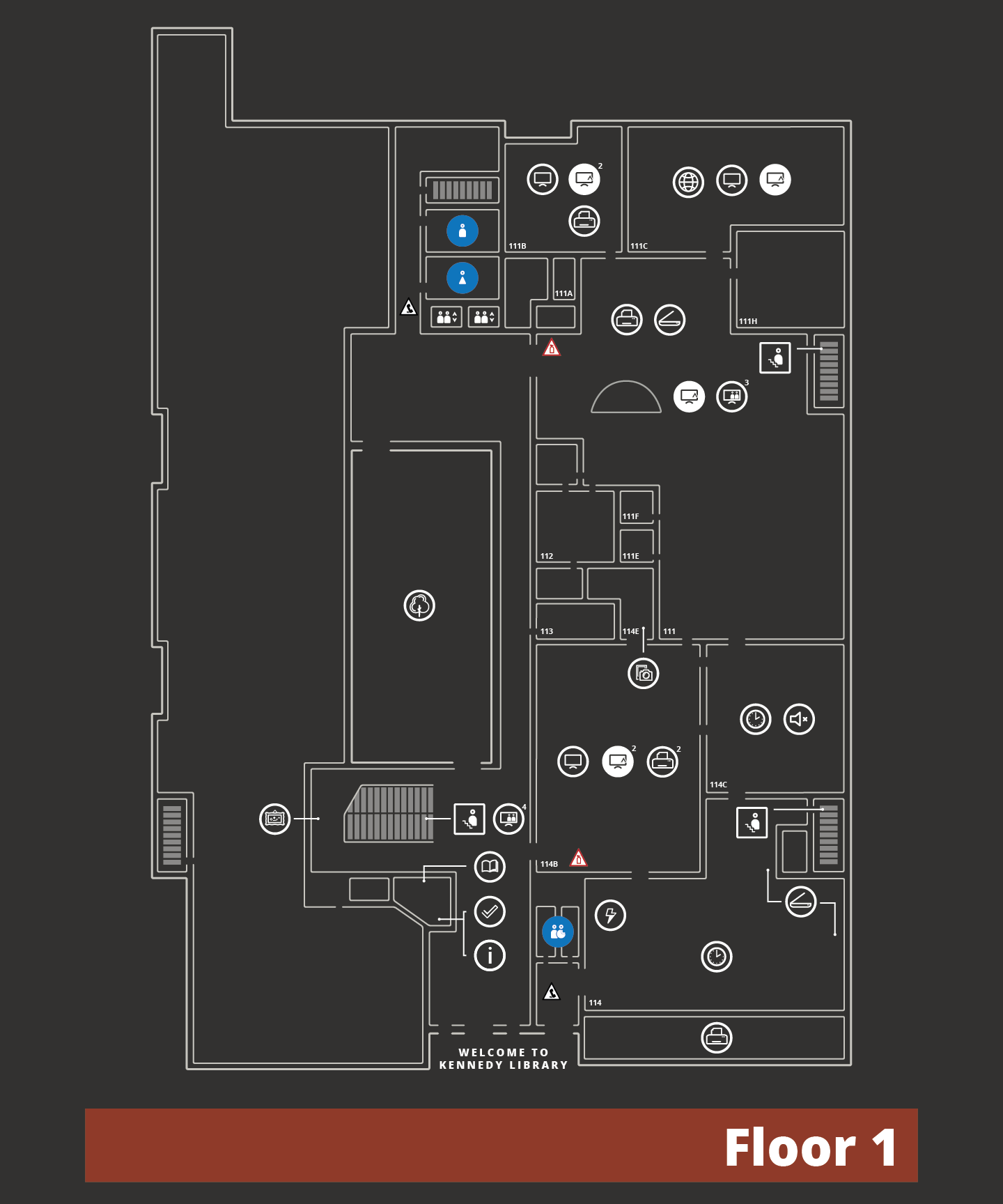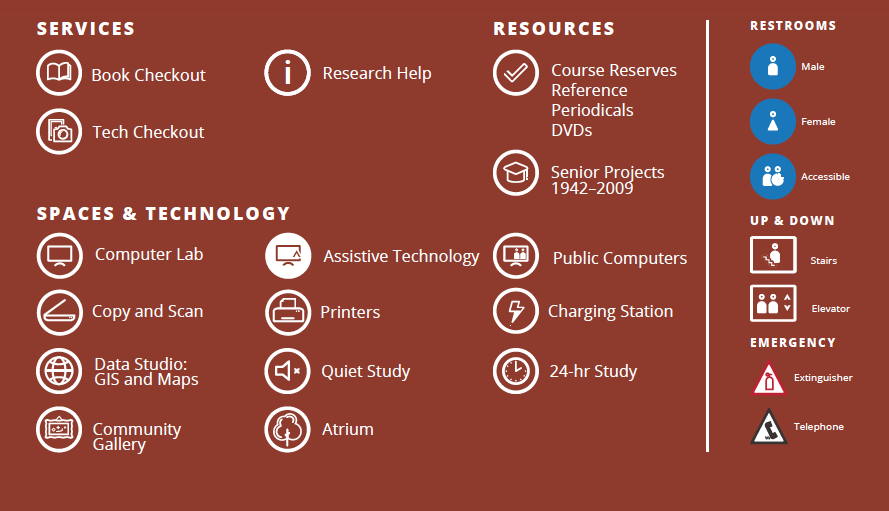 Services
Book Checkout: Front Desk
Interlibrary Services: Front Desk
Librarian
Fu, Sheree (College, CENG): 111E
Tech Checkout: 114B
Research Help: 111
Resources
Course Reserves: Front Desk
Spaces & Tech
24-hour Study: 114
24-hour Quiet Study: 114
Community Gallery: Lobby
Charging Station, Vending Machines: 114
Copy Machines: 114
Data Studio: GIS and Maps: 111C
Open Study Space: 111H
Windows Lab: 111B
Partners
Academic Skills Center: 112
Student Ombud Services: 113
Cal Poly Print & Copy: 114
Second floor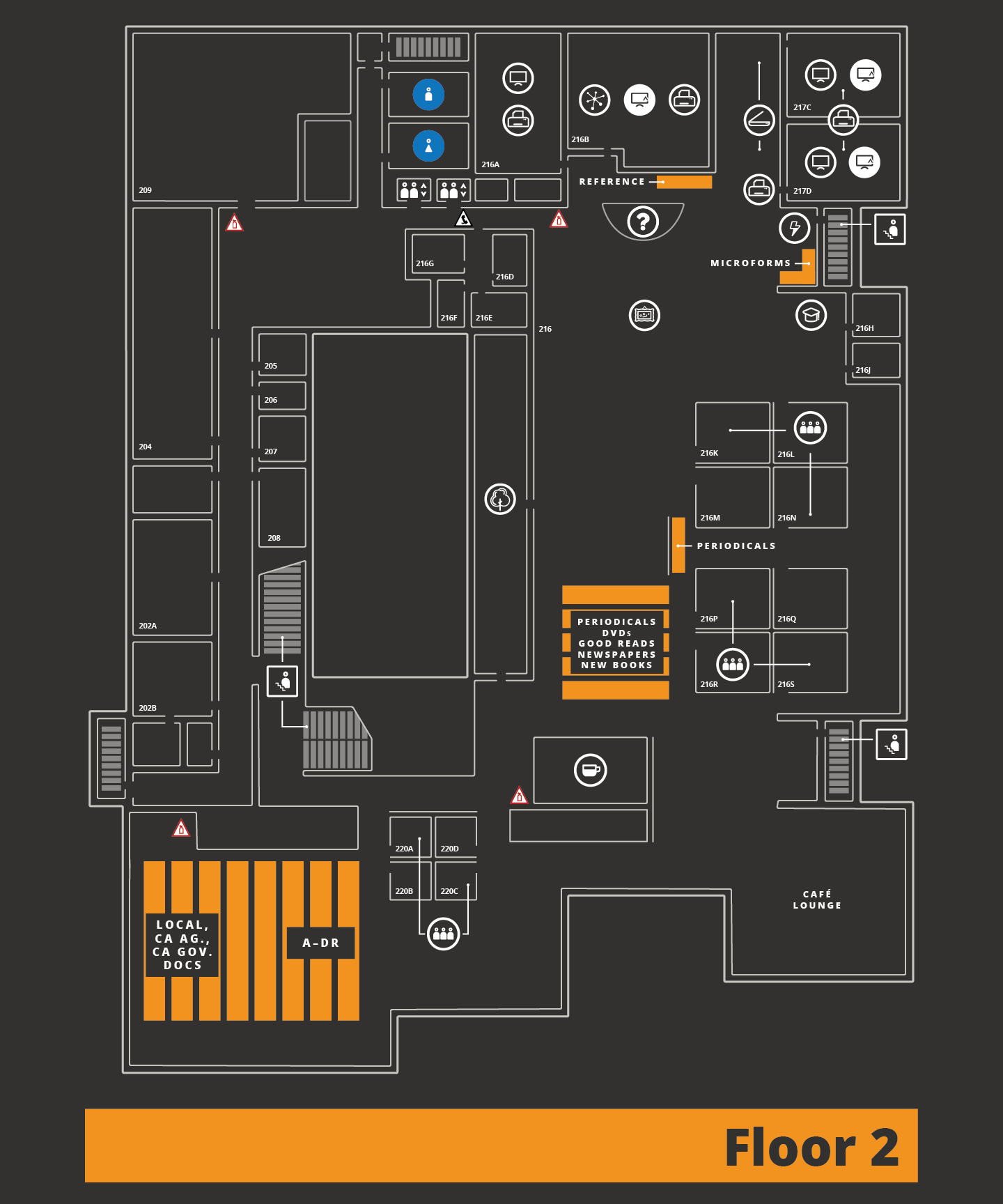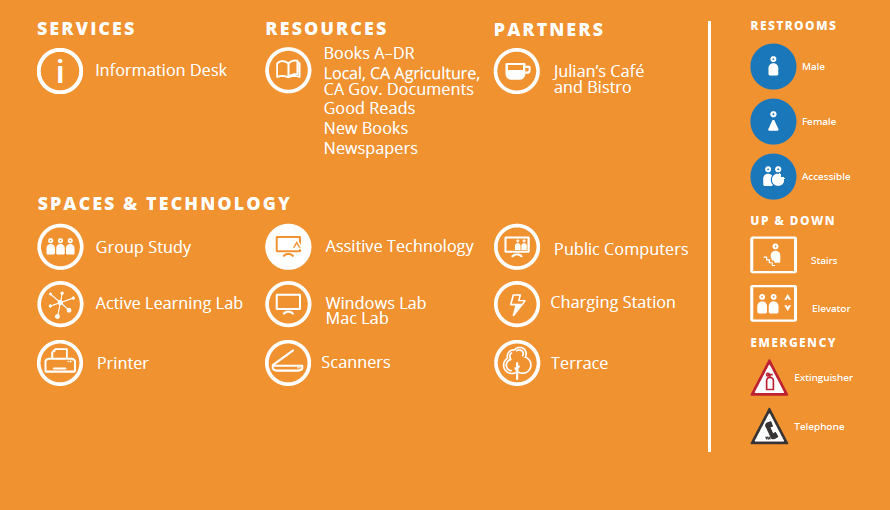 Services
Graduate Student Lockers
Information: 216
College Librarians
Bieraugel, Mark (College, OCB): 216D
Bodemer, Brett (College, CLA): 206
Bussert, Kaila (Foundational Experiences): 216H
O'Clair, Katherine (College, CAFES): 216J
Ospina, Dana (Open Education): 216G
Scaramozziono, Jeanine (College, COSAM): 216E
Vestermark, Jesse (College, CAED): 216F
Library Administration: 204
Resources
Books & Bound Journals: A–DS245
California Government Documents
Good Reads, DVDs, Current Periodicals
New books, Newspapers
Reference Collection, DVDs, Periodical
Senior Projects (1942–2009)
Spaces & Tech
Collaboration Rooms: 216K–S, 220 A-D
Conference Room: 208
Charging Station: 216
Scanners: 216
Active Learning Lab: 216B
Mac Lab: 216A
Windows Lab: 217C, 217D
Partners
Center for Teaching, Learning and Technology: 209
CTLT Classrooms: 202A, 202B
Julian's Café and Bistro
Third floor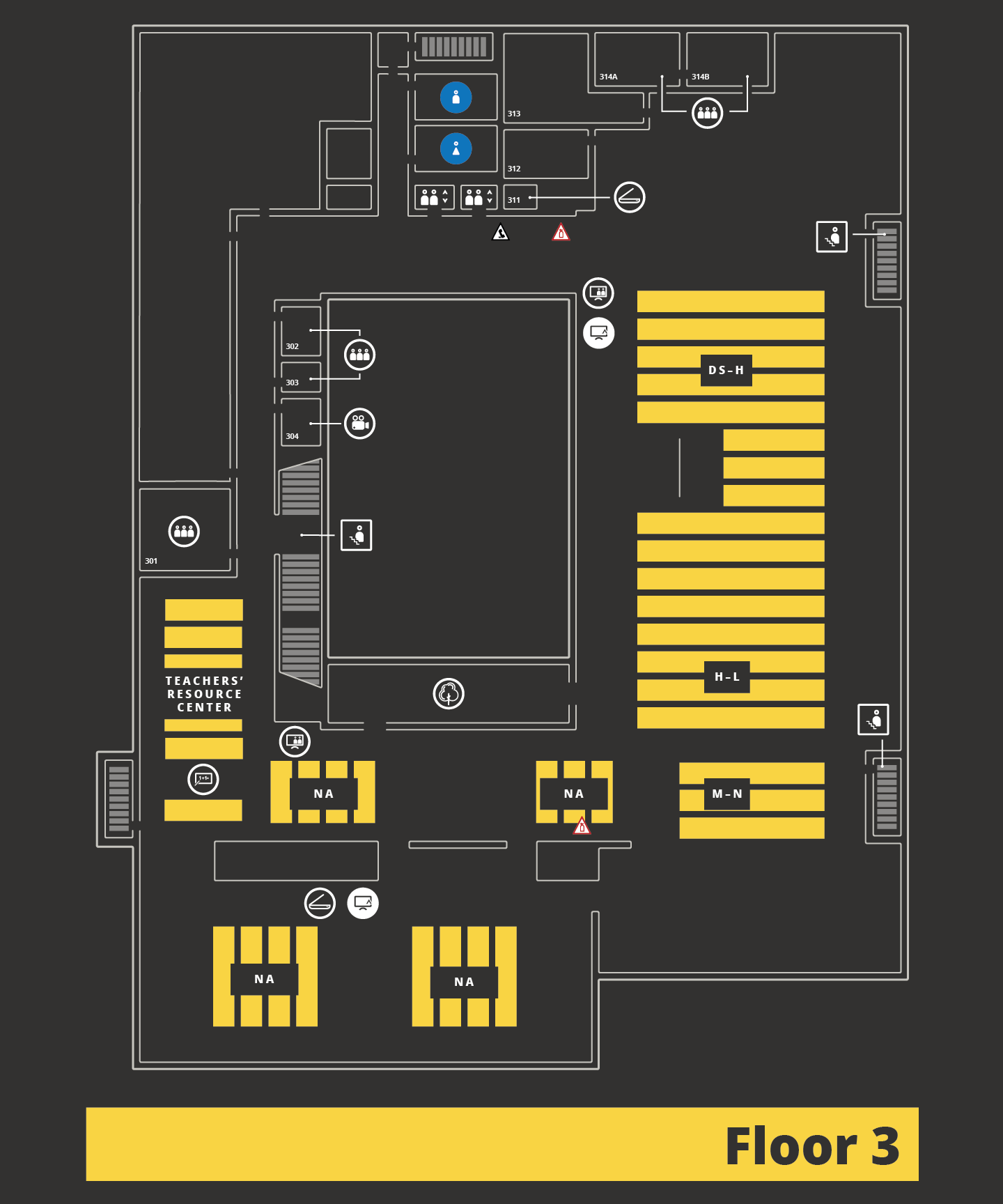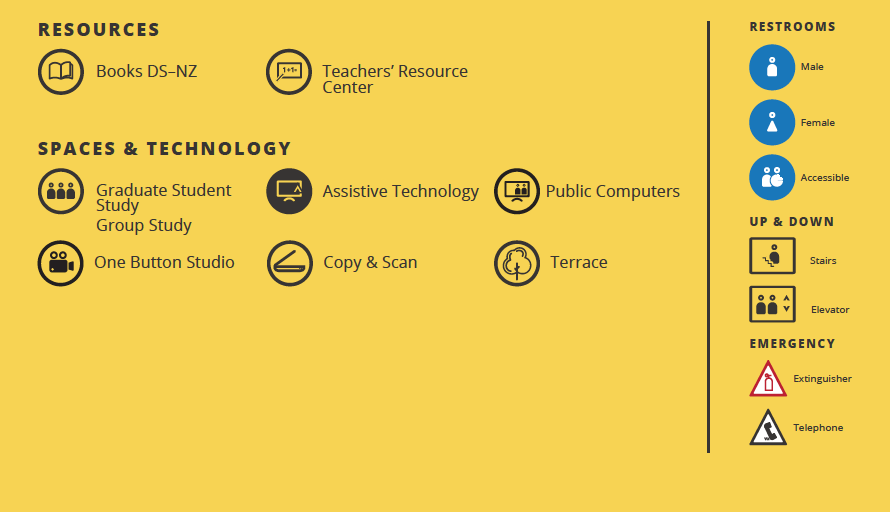 Resources
Books & Bound Journals: DS247–ND
Teacher's Resource Collection
Spaces & Tech
Copy Machines: 311
Graduate Study: 301
Group Study: 302–303, 314A, 314B
One Button Studio: 304
Scanners
Staff Lounge: 313
Fourth floor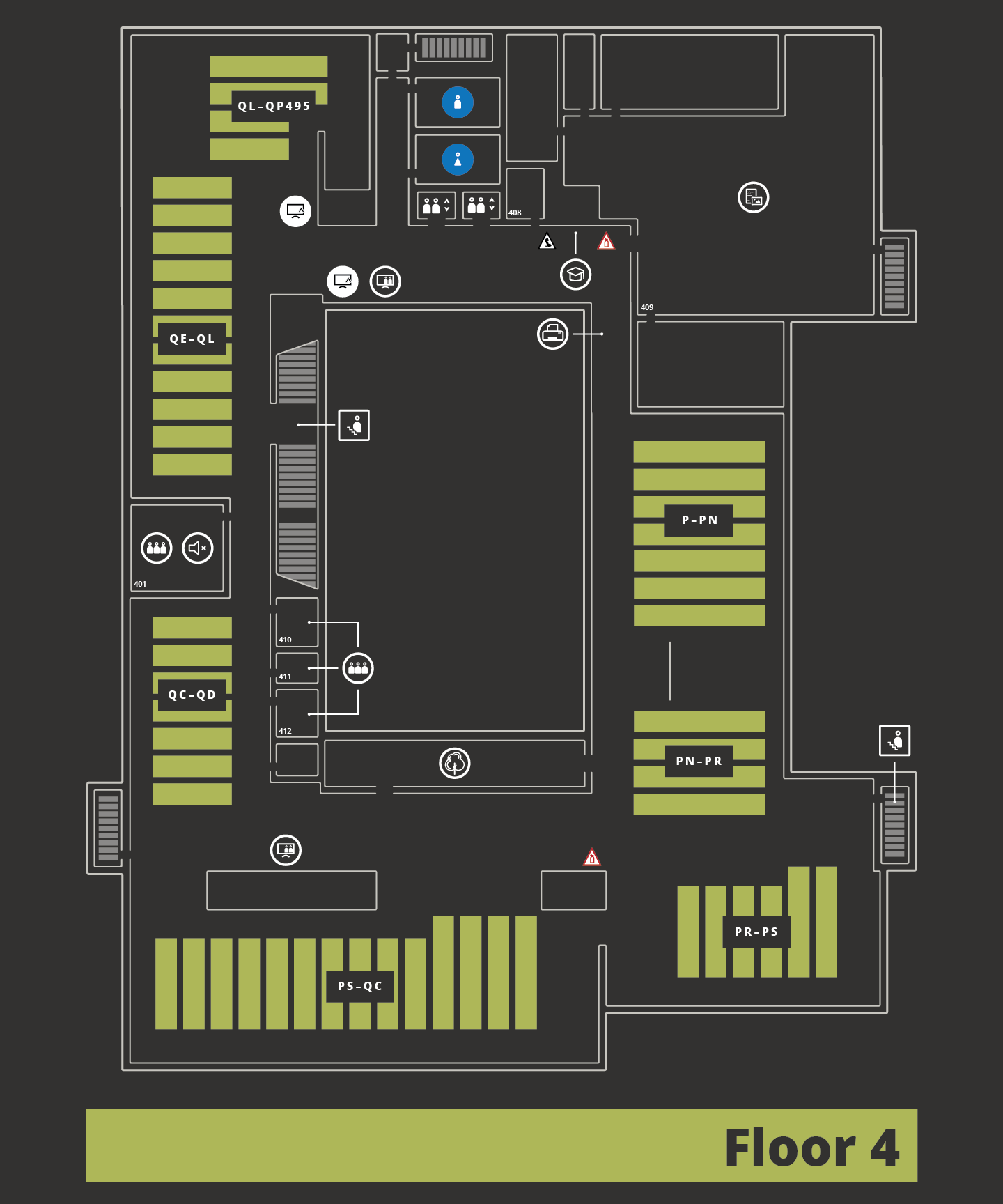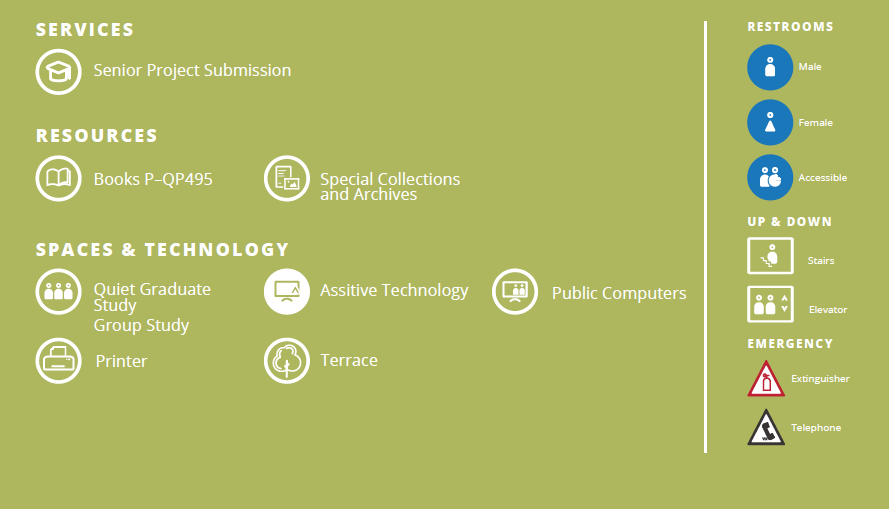 Services
Senior Project Submission: 409
Resources
Books and Bound Journals: P–QP495
Special Collections and Archives: 409
Spaces & Tech
Group Study: 410, 411, 412
Quiet Graduate Study: 401
Printer
Partners
Sustain SLO: 408
Fifth floor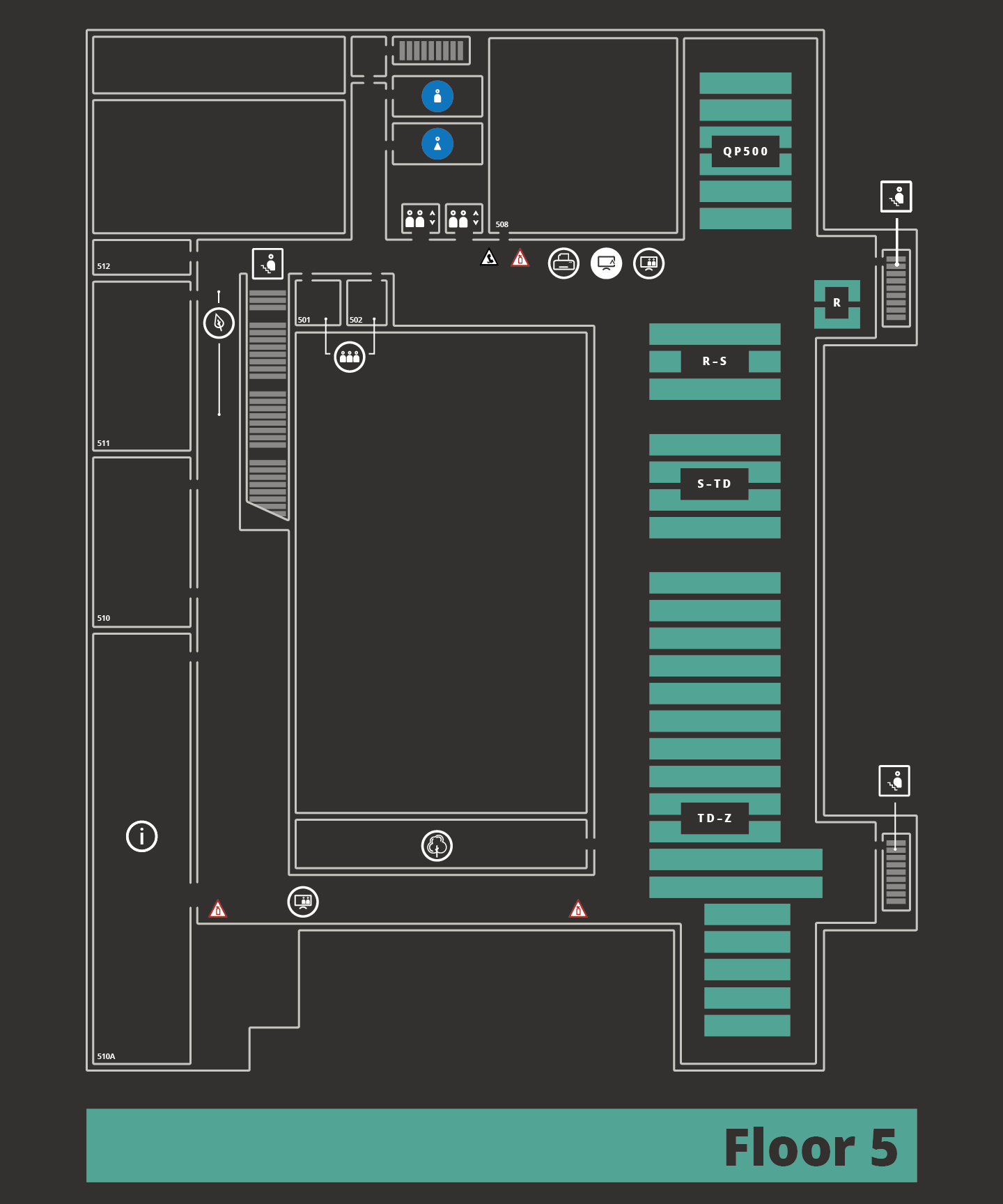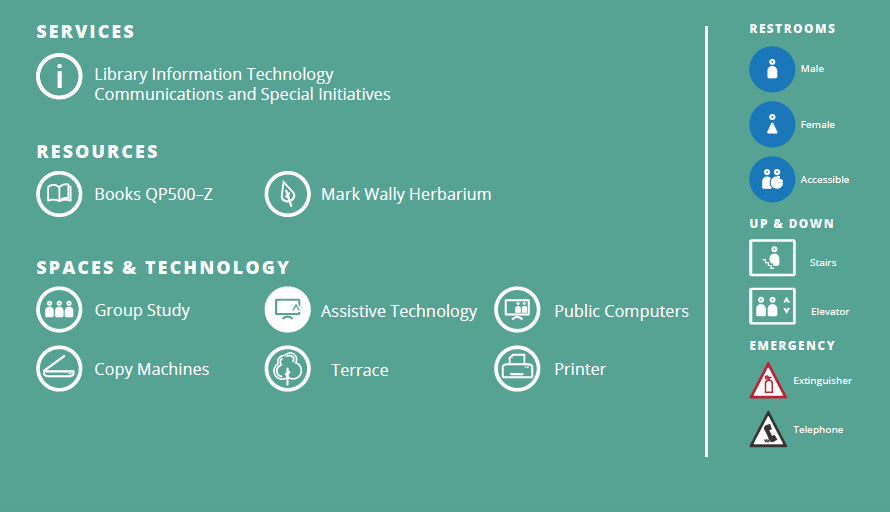 Services
Communications and Special Initiatives: 510A
Library Information Technology: 510A
Meeting Room: 511
Resources
Books & Bound Journals: QP500–Z
Mark Wally Herbarium
Spaces & Tech
Group Study: 501, 502
Printer
Partners
Honors Program: 510
Research Scholars: 512
Building Location
The Robert E. Kennedy Library is building 35, located in the North-East corner of campus, at the intersection of North Perimeter and University Drive. For parking and transportation information, see
campus parking
and
transportation
information.
Please look at locations of assistive technology throughout the library.