History students are the stars of a current exhibit in Special Collections and Archives focused on the delights and challenges of conducting primary source research, and the process of finding "hidden" stories in the University Archives.
---

In fall and winter quarters this year, more than 90 first-year History students came to Special Collections and Archives to explore World War era documents in the University Archives. They learned how to locate primary sources related to their chosen topics, and wrote compelling stories about Cal Poly's past.
Many produced original scholarship, presenting insights on subjects including the militarization of Cal Poly during World War I, the Great Depression's impacts on Cal Poly students, dormitory life in the interwar period, and the influence of the G.I. Bill.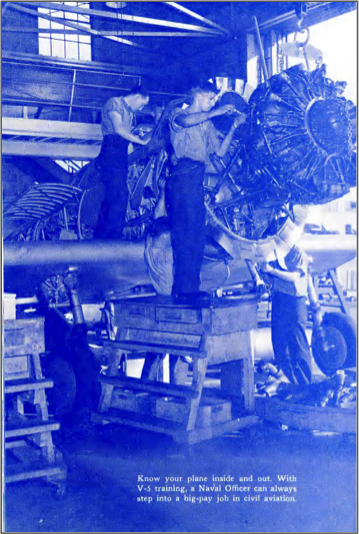 Students examined yearbooks and administrative files, among many other sources.
For their spring exhibit, Special Collections and Archives will highlight the research experiences of History students—in words and moving images— alongside key documents from the archives, showcasing the impact of this immersive, continuously experimental instruction program.
The program was strengthened this year with the addition of upper-division interns who held office hours in the archives, assisting archives staff and Professor Molly Loberg, History. Our interns provided guidance to History 100 students on everything from citation formatting and search strategies, to the correct way of handling fragile memos and newspapers. This peer-to-peer model has been a success, and is now a standard element of the archives instruction program.
Additional "Learn by Doing" opportunities have emerged from this fertile collaboration between Special Collections and Archives and History Department. This spring, the Archives will supervise three for-credit interns who will concentrate on finding and developing content for the library's fall exhibit, 100 Years of Delivering the News. This major exhibit, produced in close collaboration with the Journalism Department, will celebrate student-run journalism at Cal Poly.
The interns will play a central role in producing stories and selecting important images and objects from the archives for display. Student scholars like these will reveal countless stories, enriching our understanding of Cal Poly over time.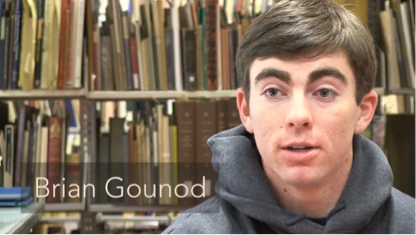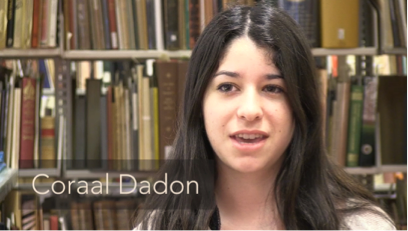 History 100 students will share their experiences with Special Collections and Archives in an upcoming video.
The exhibit Out of the Box: Undergraduate Research in the University Archives opened on April 13 and runs through July 8. Come see us on the 4th floor of the library.