Just before the end of winter quarter, the library's Research Help Desk (also known as the reference desk) was relocated from its longtime first-floor location to a new home on the second floor. Research Help services offer assistance for anyone looking for help with research, assignments, and using the library.
---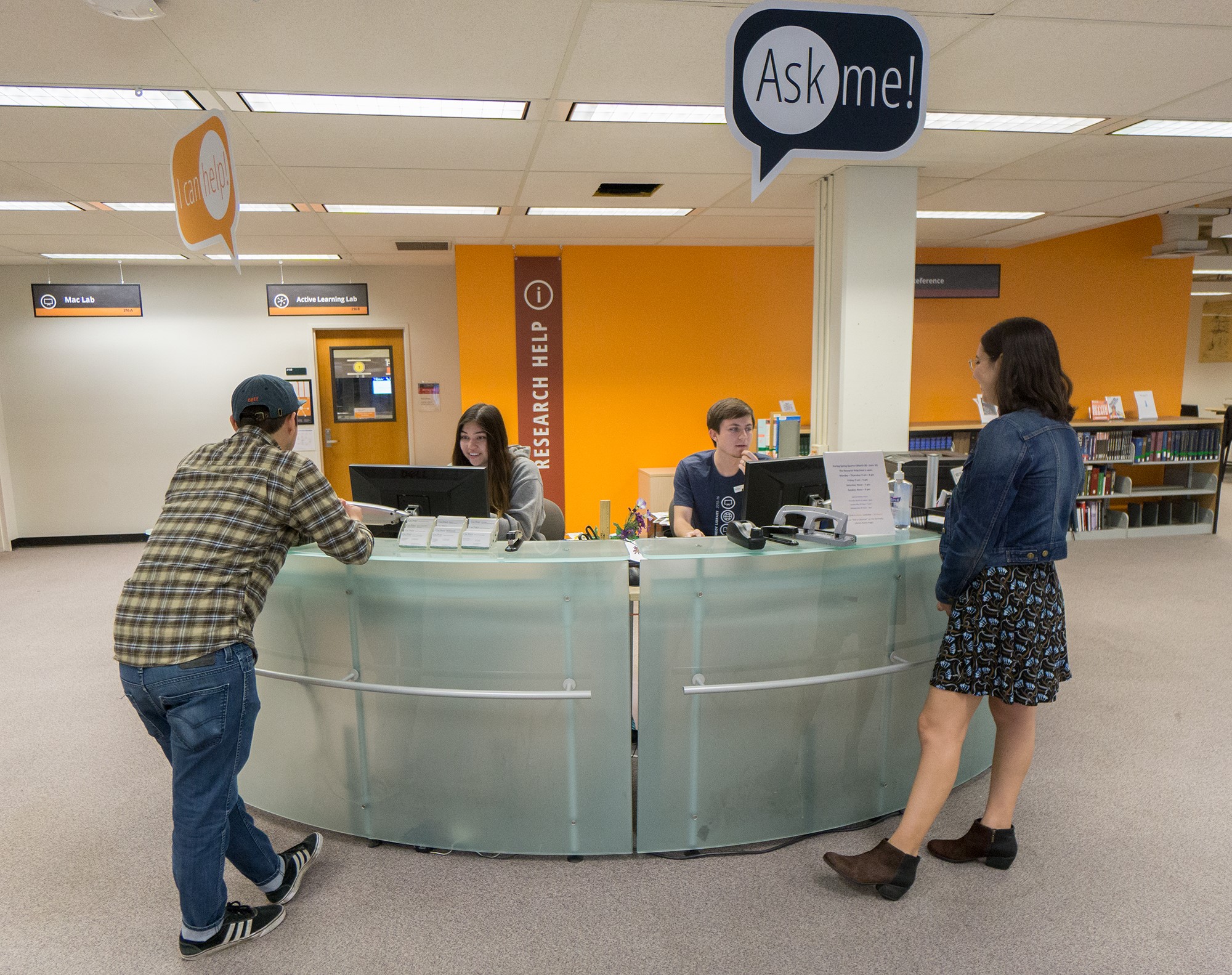 The Research Help Desk is now situated right outside the Active Learning Lab (216B) in a highly visible location near the elevators as well as several classrooms where the majority of library instruction takes place. The convenient location offers students going in and out of the classrooms quick access for further inquiries and research assistance. The new desk is just steps away from Julian's Café, so grab your coffee and ask a Library Research Assistant (LibRAT) for help with any reference question.
Here is a quick summary of services offered at the Research Help Desk:
Finding quality information
Training on using databases, PolyCAT and other library online tools
Help with evaluating sources for research papers and assignments
Help with questions about how to cite your sources
General information about library services and technology
Referrals to related experts and services across campus (e.g., College Librarians, Academic Skills Center, University Writing and Rhetoric Center)
The new location also highlights print books and online ebooks that address helpful topics including essay writing, resume writing, survey question writing and technical writing.
For more information on the services and hours of the Research Help Desk please visit http://lib.calpoly.edu/help-and-support/get-help/.