We hope you are enjoying a great spring quarter.
Spring is a season of renewal, but for us it's also a season of thanks. We are very grateful to the students of Cal Poly for their commitment to making the library better for everyone.
---
In February, the Student Success Fee Advisory Committee voted to fund a major expansion and renewal of the library's 24-hour study space; and also the addition of twelve new study rooms in the library. Members of our Student Library Advisory Council, or "SLAC'ers," are helping us design the updated first floor spaces (opening next fall) with unmatched dedication to improving the library!
As one of the first of many updates and fresh changes coming this spring and summer, we hope you enjoy the new wide-open entrances at the front of the library.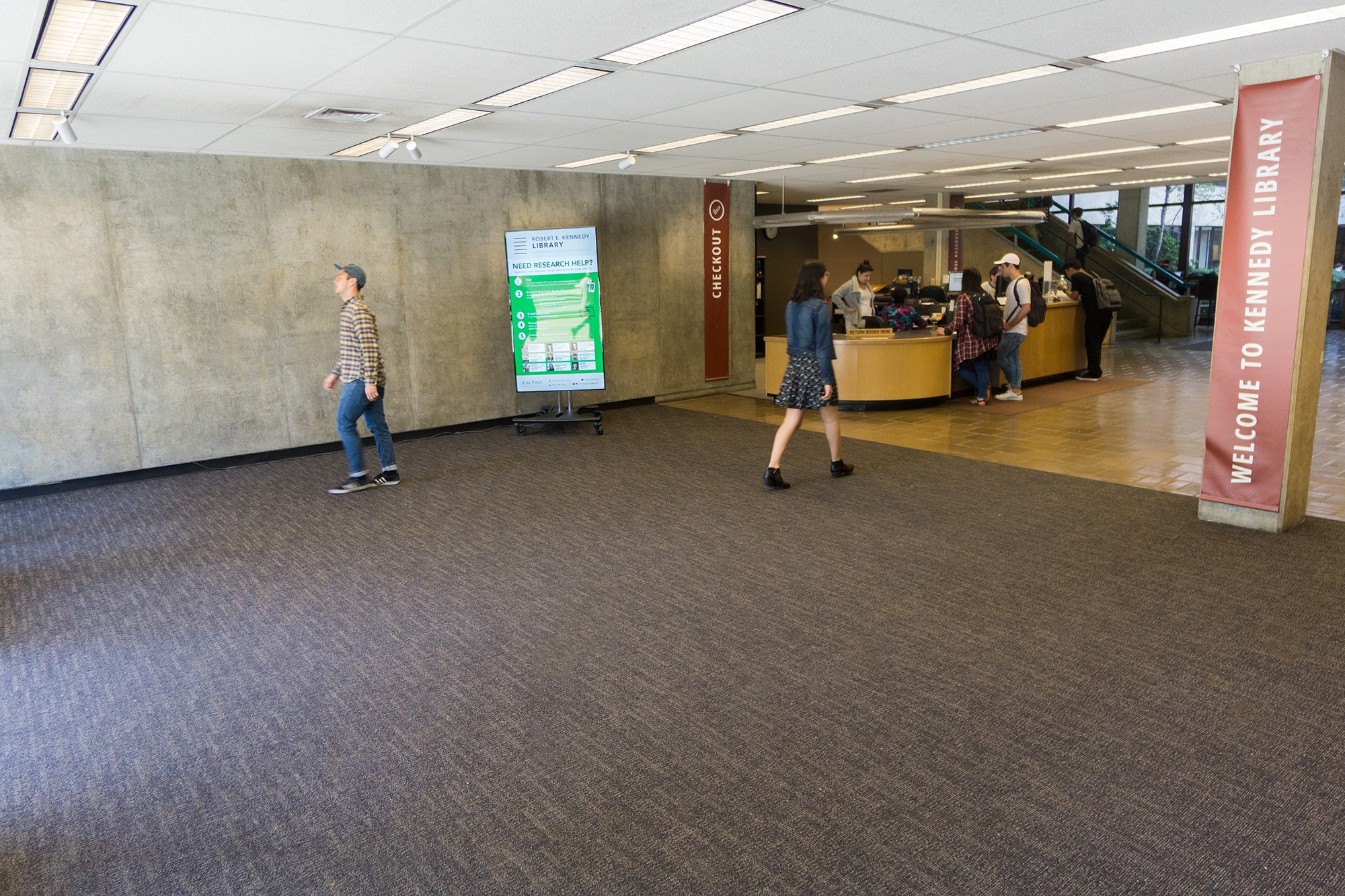 We've been able to replace legacy 'people counting' systems (plus some dedicated manual labor) with new technology, providing better data about how our library is used. We look forward to sharing it with you!
Whether you're stopping by to browse current journals and new books near Julian's, collaborating with our librarians on your teaching or research, finding a little time for reflection away from your office, or joining us for one of our amazing spring exhibits and events, we look forward to seeing you!
As always, we welcome your feedback – just email ude.yloplacnull@yrarbil to reach our team with your ideas or questions.
Anna Gold, Dean of Library Services
ude.yloplacnull@dlogka, 805-756-2345