Paying it Forward with Open Access
Discovery Across Disciplines
"Open Access" – what does it mean? For some, it means the open web, Wikipedia, or Google, and that raises questions: if it's free, is it scholarly? Who pays for it? Who benefits? Open access is a complex issue that represents important choices with impacts for libraries, publishers, and the scholars they serve. And the Kennedy Library is here to help Cal Poly scholars navigate those choices.
---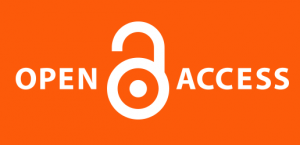 Libraries: Kennedy Library buys access to thousands of scholarly journals – just as Cal Poly buys access to electricity: students and faculty pay nothing, and use as much as they need. But just like electricity, library subscriptions are not free. The library spends over 85% of our collections budget to buy access to scholarly journals. But library staff also help faculty and students find and use "free" open access scholarly journals and books, greatly expanding academic resource offerings. Among the high quality open access research sources the library indexes so that they blend seamlessly with paid resources are:
Publishers: "There are many flavors of what we generally call the Open Access model," says Tim Strawn, Director of Information Resources and Resource Sharing. "Without comprising authority, peer review and quality and the many other attributes associated with scholarly endeavors, the OA movement has had a tremendous impact on scholarly publishing."
The PLOS suite of journals is a prime example of high quality, peer reviewed, and timely scholarly publishing. This "mega-journal" has been publishing free online since 2000, supported by article processing fees paid by authors or institutions, without any subscription fees.
The University of California Press recently launched their own OA mega-journal, Collabra, which will publish articles in three major fields of study: Life and Biomedical Sciences; Ecology and Environmental Science; and Social and Behavioral Sciences. Their model is supported by article-processing fees with a "pay-it-forward" component: most of the $825 processing fee pays for the submission, review, editorial and production services; while $250 is deposited into a fund to support future publishing efforts (for example to off-set the processing fees for scholars whose institutions are unable to pay these fees.)
UC Press has also launched a similar OA platform to publish scholarly eBooks called Luminos.
"This pay it forward model is a recent development and has great potential to make the OA publishing environment much more inclusive for new scholars and smaller institutions," commented Strawn.
Given the pressures on library budgets, the influence of advocates for a more open scholarly publishing ecology, federal mandates, and the efforts of academic libraries and universities, for-profit academic publishers are now offering full and hybrid OA digital content. Among them are:
These major publishers together control the largest percentage of the for-profit academic publishing market. All offer both full OA and hybrid publishing paths (where authors can pay to 'open' up their article to the world).
Scholars: In the end Open Access depends on what scholars choose to do: where they choose to publish, and whether they choose Open Access. Recent research shows that most scholars have no objection to Open Access so long as the research quality is high. Other research shows that making research open significantly increases its impact and reach. New indexing tools such as those Kennedy Library provides can contribute to discovery across disciplines, as well as creating more cost-effective and equitable scholarly access for smaller institutions, developing nations, and students everywhere.
Interested in learning more about Open Access?