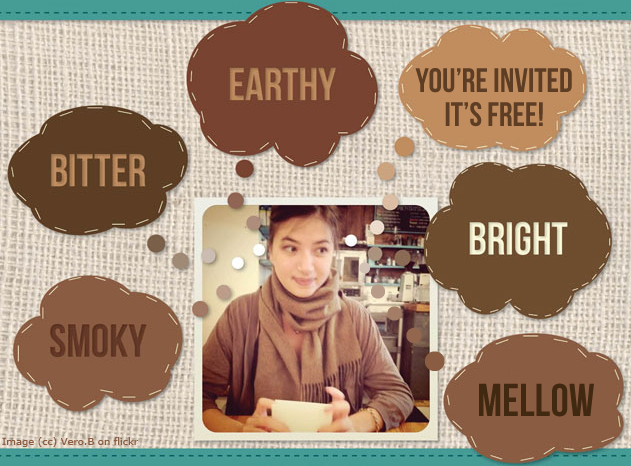 Can't live without your cup of coffee in the morning? Think you can taste the difference between cheap and expensive beans? There are "supertasters" out there and this workshop may be your first step onto a path of self-discovery — one that leads to your claim to fame as a supertaster!
This was a two-part series. First, we had a basic taste test while learning about coffee on Friday morning. Then, we challenged our taste buds to more nuanced flavors Saturday at a pour-over event at Sally Loo's Wholesome Cafe.


Watch the video
Check out the photos
Part One: Friday
Location: Kennedy Library
2nd floor café lounge
Date: Friday, November 4
Time: 11:00 am – 12:30 pm
At this event
Can you taste good coffee? Explore sensory science and your taste aptitude with Ric Rhinehart, Executive Director of Specialty Coffee Association of America (SCAA). Learn about coffee extraction methods and the booming specialty coffee industry as Ric leads you through a simple taste test. Conversation will include an overview of extraction methods and sustainable practices in growing and harvesting.
Jennifer Manuele, owner of Sally Loo's Wholesome Cafe, will also join us. You may want to ask her questions about running a community coffee shop or get more details about the tasting event at Sally Loo's on Saturday!
Featured Speaker
Ric Rhinehart, Executive Director of Specialty Coffee Association of America (SCAA)
Special Guest
Jennifer Manuele, Owner, Sally Loo's
Part Two: Saturday
Location: Sally Loo's Wholesome Cafe
1804 Osos St., San Luis Obispo
Date: Saturday, November 5th
Time: 4:00 pm – 5:30 pm
At this event
Can your taste buds identify more nuanced coffee flavors? Find out tasting Intelligentsia Coffee at Sally Loo's in the Railroad Square neighborhood. Their baristas will lead you in a pour-over tasting during which you can experience beans from various locations and elevations.
Sponsors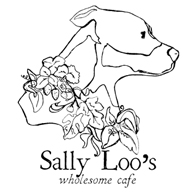 Sally Loo's Wholesome Cafe
Campus Dining, Cal Poly Corporation
More about SCAA and Ric Rhinehart
SCAA is the world's largest coffee trade association, with members representing more than 40 countries and every segment of the specialty coffee industry, from growers to roasters and retailers. SCAA offers professional development in Coffee Grading & Evaluation, Coffee Roasting & Processing, Sustainability and more.
Ric Rhinehart was named executive director of the Specialty Coffee Association of America in July 2008. Prior to this position he was the chief operating officer of Groundwork Coffee Co., a specialty coffee roaster and tea purveyor based in Los Angeles. Before joining Groundwork in 2002, he was the president of R2 Consultants, a management consulting firm specializing in the coffee and tea industries.


Coffee and landscape photos courtesy of Jenna Bailey, Operations Manager, Campus Dining, Cal Poly Corporation
Photograph in posters and flyers: Coffee friends by Vero.b on Flickr (Creative Commons)