---
Event Details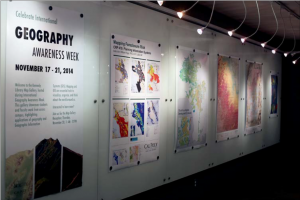 The Kennedy Library 1st floor Community Gallery will feature maps from student and faculty from across campus.
Visit the gallery on Thursday, Nov. 17, 11 am -12 pm for a reception and conversations with students, staff, and faculty who use maps and GIS in a variety of disciplines.
Both a digital display and print maps will represent different applications of GIS from Engineering, Natural Resources, and Planning, History, Landscape Architecture and more! Coffee and cookies provided.
---